GUAM
Society


Society
State structure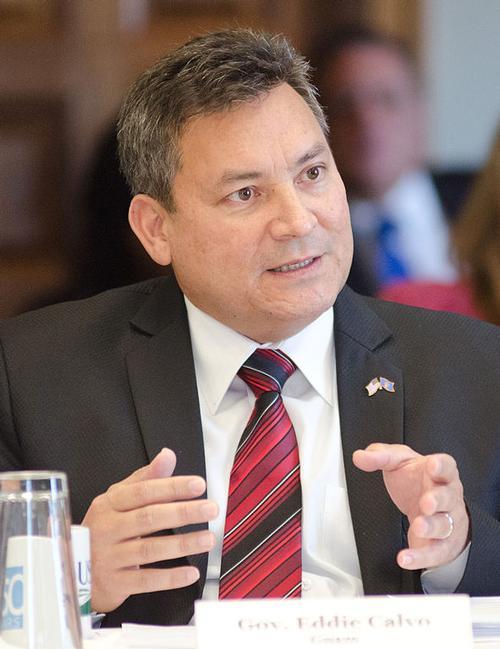 Guam Eddie Calvor Governor since 2011Photo: Public domain
Guam is an unincorporated territory of the United States; therefore, US law is not valid there. American citizens may enter and leave Guam without restriction. The military base on Guam is one of the most strategically located American bases in the Pacific. The Organic Act of Guam, passed in 1950, installed a civilian government and granted all Guamanians citizenship of the United States. From that time on, Guam fell under the United States Department of the Interior rather than the Department of the Navy. In 1982, Guam gained internal autonomy.
Guam's government structure is very similar to that of the United States. There is a 15-seat parliament (formerly 21 seats) which is governed by a governor and a lieutenant governor. They are elected for four years. Members of parliament are elected for two years. At the national level, however, Guam was not given a direct say. For example, the islanders are not allowed to vote in presidential elections. Only in 1972 were they allowed to send a non-voting delegate to the US Congress.
Many Guamese feel that the status of the Commonwealth of the Northern Mariana Islands would be better for Guam, especially in terms of self-government. Guam is therefore trying to change its current status to Commonwealth status. However, the efforts of both the Clinton administration and Congress have so far been unsuccessful.
Education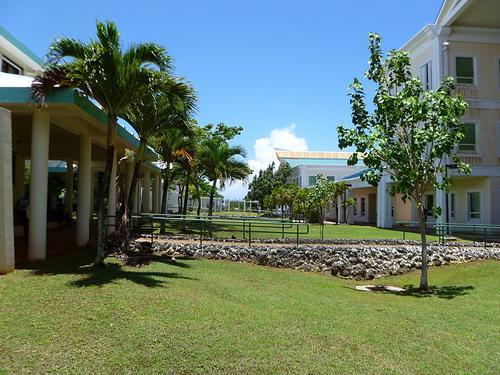 Guam UniversityPhoto: Mrgates CC 3.0 Unported no changes made
Education in Micronesia is generally free up to and including high school, but on most islands school is compulsory only until the age of 14. Higher education is only available in the main towns. The only university is the University of Guam, where many students from other islands also study. The largest university in the South Pacific is that of Fiji, with branches on Tarawa, Majuro and Nauru. The university is known for its marine laboratory. Education up to 16 years of age is compulsory on Guam. Guam has about 24 primary schools, six secondary schools and five high schools. There are also a number of private primary schools and five private high schools. There are also Chamorro studies and bilingual education programmes that try to integrate the Chamorro language and culture into primary and secondary school.
Sources
Galbraith, K. / Micronesia
Lonely Planet
Levy, N. / Micronesia handbook
Moon

CIA - World Factbook

BBC - Country Profiles
Last updated January 2023
Copyright: Team
The World of Info