COSTA VERDE
Population


Popular destinations PORTUGAL
Population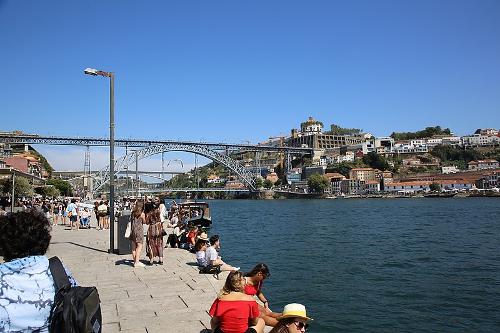 Porto, Costa verdePhoto: Andrey Filippov CC 2.0 Generic no changes made
The Costa Verde is one of the most densely populated areas of Portugal. The city of Porto has around 300 000 inhabitants, with 1.6 million people living in the conglomeration of Porto. Almost 11 million people live in Portugal. (2017)
Language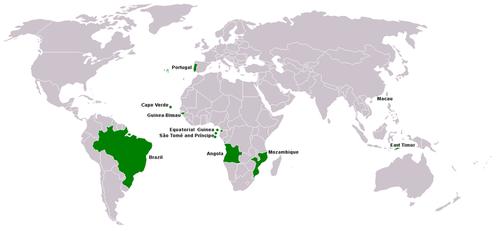 Portuguese language mapPhoto: Public domain
The official language is Portuguese. Portuguese is a Romance language, closely related to Spanish. However, the pronunciation is very different. Portuguese has a unique sound and is immediately recognizable. Anyone who has ever listened to Fado music will recognize both the raw and melancholic of this language. Portuguese is a world language and is spoken by more than 160 million people, especially in Brazil, which is more archaic in pronunciation and vocabulary than the language spoken in Portugal. In terms of sentence structure, on the other hand, it is more modern. Due to the many influences of other languages, Brazilian Portuguese has about 10,000 words more than Portuguese in Portugal.
Religion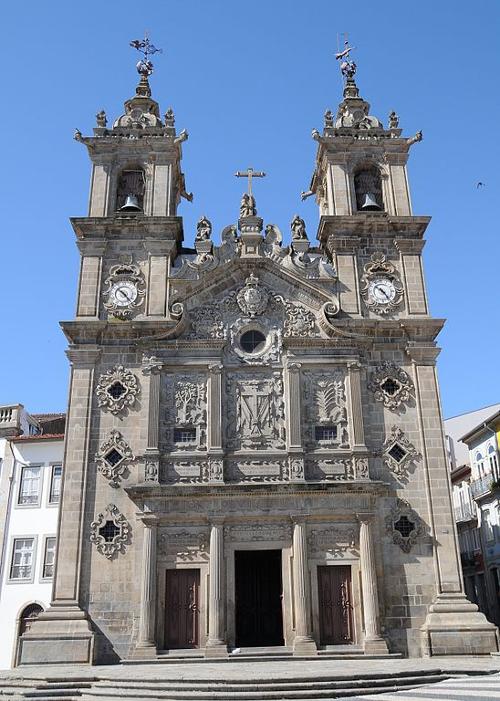 Church Costa VerdePhoto: Jose Goncalves CC 3.0 Unported no changes made
The former national church of Portugal is the Roman Catholic Church. About 80% of the population claims to be Catholic, although mass participation has been declining in recent years. There are three archdioceses, namely Braga, Évora and Lisbon, with eight, two and eight dioceses respectively. Lisbon has been the seat of a patriarch since 1716, who has also been a cardinal since 1736.
Fatima, a Catholic pilgrimage site in PortugalPhoto: Güldem Üstün CC 2.0 Generic no changes made
Portugal has a tradition of Marian worship, the most famous religious cult in Portugal is the alleged apparition of the Virgin Mary to three children in Cova da Iria, in the village of Fátima, in 1917. The apparition of the Heavenly Mother in this small village in the district of Santarém has led hundreds of thousands of pilgrims to visit the Shrine of Our Lady of Fátima every year, many in the hope of a cure from an ailment.
The Protestant churches have about 50,000 members. There are also smaller groups of Muslims, Hindus (from the former colony of Goa) and Jews.
Sources
Wikipedia

CIA - World Factbook

BBC - Country Profiles
Last updated January 2023
Copyright: Team
The World of Info