CENTRAL AFRICAN REPUBLIC
Vacations and Sightseeing

Basic information
Official language
French, Sangho
Capital
Bangui
Area
622.984 km²
Population
4,967,301 (2021)
Currency
Central African CFA franc (XAF)
Web
.cf
Code.
CAF
Tel.
+236

Vacations and Sightseeing
The Central African Republic is an exceptionally beautiful country with a varied wildlife, according to the Lonely Planet guide. Before you leave, check the website of the Ministry of Foreign Affairs in connection with security risks.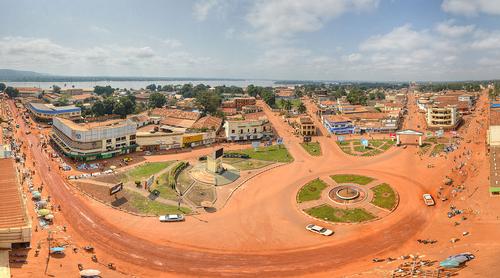 Central African Republic Center BanguiPhoto: Alllexxxis CC 4.0 International no changes made
The capital of the Central African Republic of Bangui is an important trade and transport hub along the Oubangui River. A capital's facilities make Bangui an essential stopover for visitors on their way to see the country's natural wonders. Bangui also has its own attractions. The old town of Bangui was founded by the French in 1880 and has a typical colonial charm with wide boulevards leading to a central market square.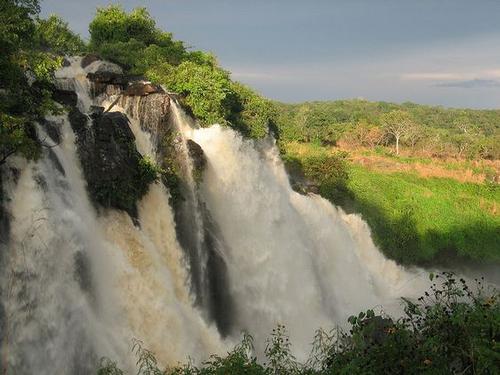 Central African Republic Boali WaterfallsPhoto: The EITI CC 2.0 Generic no changes made
A UNESCO World Heritage Site, Les Chutes de la Mbi waterfalls descend 656 meters from a tributary of the Upper Mpoko River into the Oubangui basin. The falls are known for their natural beauty and can be easily seen from a bridge. Another important waterfall in the C.A.R. is the Boali, a 164 meter high waterfall not far from Les Chutes de la Mbi. A visit is only worthwhile in the rainy season, when the waterfalls are at their full volume. The major city closest to these waterfalls is Bossembele, about 1200 km. from Bangui on the main road to Cameroon.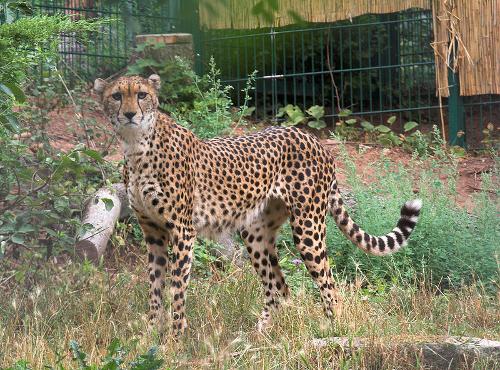 Central African Republic CheetahPhoto: Martin Bahmann CC 3.0 Unported no changes made
The Manovo-Gounda St. Floris National Park in Chetenige UNESCO World Heritage Park. Located in the north at the border with Chad, the park encompasses three types of landscape: the floodplains around the Bahr Aouk and Bahr Kameur rivers, the mountainous south and the plains in between. Numerous rivers flow through the park where many animal species can be seen, including large mammals such as lions, giraffes, hippos and buffalo. There are also about 320 bird species. The development of tourism in the park has been significantly curtailed by illegal poaching. Poaching has decimated the mammal population and threatens the safety of visitors.
---
Sources
Elmar Landeninformatie

CIA - World Factbook

BBC - Country Profiles
Last updated November 2023
Copyright: Team
The World of Info