CAMPANIA
Vacations and Sightseeing

Basic information
Official language
Italian
Capital
Naples
Area
13.595 km²
Population
5,679,759 (2021)
Currency
euro (EUR)
Web
.it
Code.
ITA
Tel.
+39

Popular destinations ITALY
Vacations and Sightseeing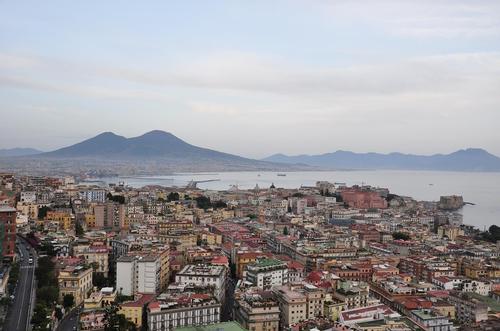 Campania Naples with VesuviusPhoto: Public domain
Naples is one of the largest trading and port cities in the entire Mediterranean, with passenger and cargo shipping and oil refineries. Tourism is an important contributor to the economy. A highlight is a visit to the National Archaeological Museum. Here is much to see from Roman antiquity, with highlights and mosaics from Pompeii and Herculaneum. The Farnesi collection with sculptures (Farnesi bull) from the 16th century is also world famous. Naples Cathedral is known for the chapel of San Gennaro (St. Januaris), the patron saint of the city of Naples. On the main altar is the silver bust with the skull of the saint. The chapel is decorated with frescoes by Domenichino and Giovanni Lanfranco. The Piazza del Plebiscito is the largest square in Naples. On this square are the Royal Palace and the church San Francesco di Paolo. To the west is the working-class district of San Lucia.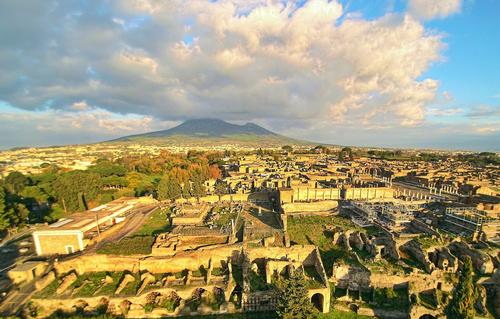 Campania PompeiiPhoto: ElfQrin CC 4.0 International no changes made
Many people visit Campania for its art, Roman antiquities and natural beauty (Capri, Vesuvius, Pompei). The Pompeii excavations are located southeast of Naples. This city was founded in 79 AD. during an eruption of the volcano Vesuvius buried by lava. As you walk through the excavated streets and the Forum you get a good idea of life in Roman antiquity.
---
Sources
Elmar Landeninformatie
Wikipedia
CIA - World Factbook
BBC - Country Profiles
Last updated November 2023
Copyright: Team
The World of Info