CAMPANIA
Geography and Landscape

Basic information
Official language
Italian
Capital
Naples
Area
13.595 km²
Population
5,679,759 (2021)
Currency
euro (EUR)
Web
.it
Code.
ITA
Tel.
+39

Popular destinations ITALY
Geography and Landscape
Geography
Campania is a region in southern Italy bordering Latium to the northwest, Molise to the north, Apulia to the northeast, Basilicata to the east and the Tyrrhenian Sea to the west. The region covers 13,595 km² and in 2004 has about 6 million inhabitants.
The name of the region is derived directly from Latin, as the Romans called the region Campania felix, which means happy land (shelf).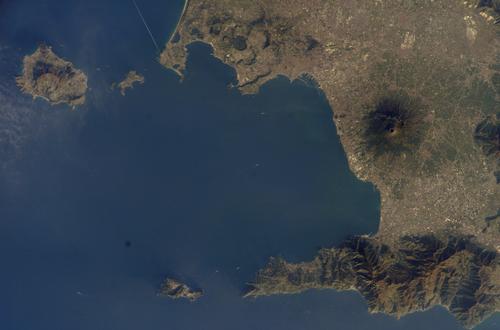 Campania Bay of Naples Satellite photoPhoto: Public domain
The regional capital is Naples (Napoli). Administratively, the Campania region is divided into five provinces: Naples, Avellino, Benevento, Caserta and Salerno. Three islands belong to Campania: Capri, Ischia and Procida.
Landscape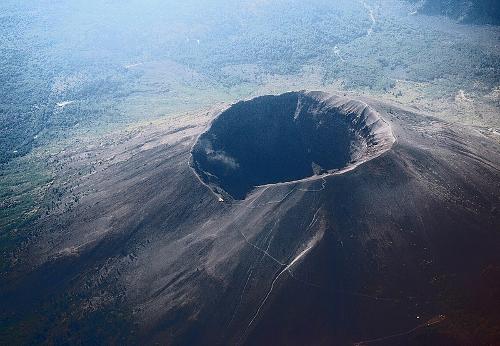 Vesuvius seen from the air, CampaniaPhoto: Pastorius CC 3.0 Unported no changes made
Scenically, Campania is divided into a coastal plain with volcanic relief - the Phlegrean Fields and Vesuvius - and the mountainous interior with peaks up to two thousand meters and small plains between the ridges. In Campania there are two bays, the Bay of Naples and that of Salerno.
Climate and Weather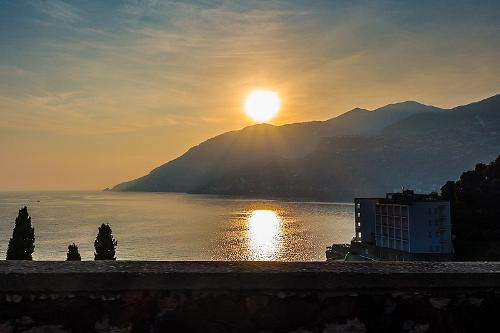 Campania Amalfi Coast SunsetPhoto: Giuseppe Milo CC 3.0 Unported no changes made
Campania, like the whole of Italy, has a Mediterranean climate. This climate type has mild rainy winters and dry and often warm summers. The average temperature in the summer on the coast is between 25°C and 30°C. The best time to visit Campania is spring or autumn. Then the sun is already shining and it is not yet too hot to do things.
Plants and Animals
Plants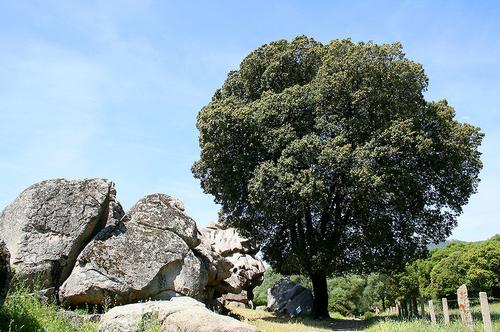 Campania Holm oakPhoto: Jean-Pol GRANDMONT CC 3.0 Unported no changes made
The vegetation in the Mediterranean low and hill country is green in winter, blooms in April and May, and scorches in summer. The original vegetation, now almost completely gone, is an evergreen deciduous forest of holm oaks. In its place, macchia, a formation of evergreen dense and thorny shrubs and dwarf shrubs, including wild olives, oleander, laurel, myrtle, holm oak, gorse and cork oak, predominates.
Animals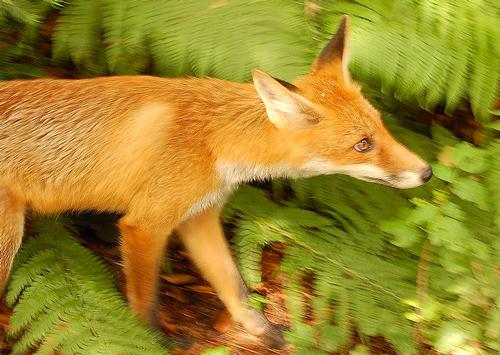 Fox, CampaniaPhoto: Pawel Ryszawa CC 3.0 Unported no changes made
There are seven national parks in this region. Woodpeckers, foxes, bears, wolves, martens and lizards live here.
---
Sources
Elmar Landeninformatie
Wikipedia
CIA - World Factbook
BBC - Country Profiles
Last updated November 2023
Copyright: Team
The World of Info