BRUNEI
Geography and Landscape

Basic information
Official language
Malay
Capital
Bandar Seri Begawan
Area
5.765 km²
Population
441,532 (2021)
Currency
Brunei dollar (BND)
Web
.bn
Code.
BRN
Tel.
+673

Geography and Landscape
Geography
Brunei is located in Southeast Asia and borders the South China Sea and Malaysia. Brunei's area is nearly 5,770 square kilometers. The sultanate is divided into four districts. Three districts (Belait, Tutong and Muara-Bandar) are located in the western part of Brunei. The eastern part in its entirety forms the fourth district: Temburong. Temburong is rarely visited but is very interesting for jungle enthusiasts.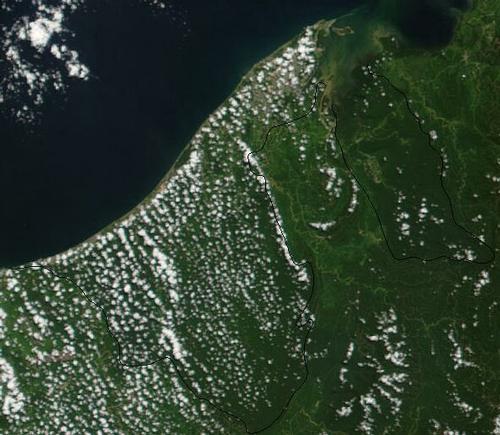 Brunei Satellite photoPhoto: Public domain
Landscape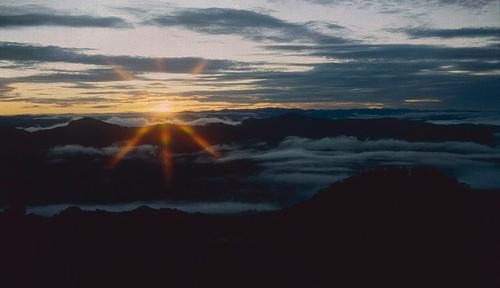 Brunei sunrise over Bukit PagonPhoto: Accassidy CC 3.0 Unported no changes made
There are oil fields off the coast. The most important settlements can be found here, including the capital Bandar Seri Begawan. Other important cities are the port city of Muara and the oil cities of Seria and Kuala Belait in the far west. Mangrove forests and lowland jungle cover the swampy flat land surrounding the cities. In eastern Brunei, coastal plains turn into hills and mountainous terrain. The highest point, the Bukit Pagon, is 1,841 meters. The large areas of untouched tropical rainforest are striking.
Climate and Weather

Brunei Sunlit Brunei RiverPhoto: Kulimpapat CC 2.0 Generic no changes made
Brunei has a tropical climate. The temperature and humidity are high all year round. The average daytime temperature fluctuates around 28 degrees. Rain falls all year round; from an average of 250 cm on the coast to 500 cm per year inland. The months of September to December are the wettest months; January to April the driest. That is also the best travel time. There are also tropical rain showers, but significantly less and shorter than in the previous months.
Plants and Animals
Plants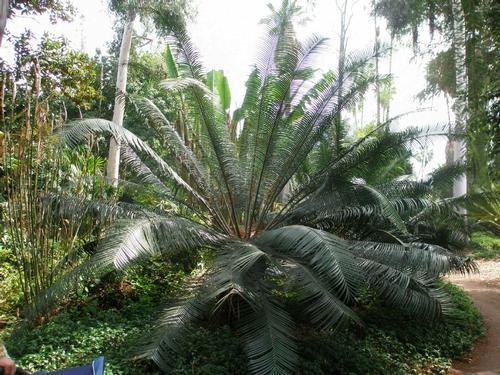 Sago Palm BruneiPhoto: Fabooj CC 2.0 Generic no changes made
The untouched tropical rainforests provide an enormous variety of vegetation. Brunei jungle reserves are home to thousands of plant and tree species. Common varieties are: banana, ebony, coconut palm, mahogany, rubber plant, teak and sago palm.
Animals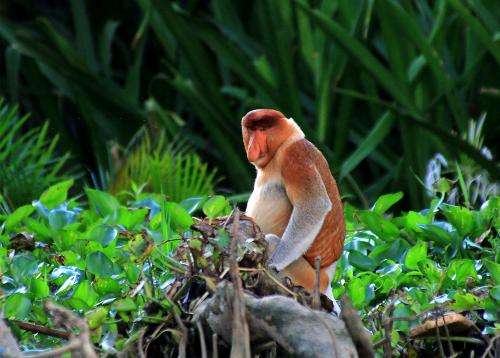 Monkey BruneiPhoto: 7layersoflands CC 4.0 International no changes made
Many bird species occur in the jungles of Brunei. Also occur: monkey, buffalo, lizard, deer, goat, chicken, lion, cow, tiger and boar.
---
Sources
Dijck, Robert van den / Maleisië, Singapore en Brunei
Elmar
Malaysia, Singapore & Brunei
Lonely Planet
The rough guide to Southeast Asia on a budget
Rough Guides
Southeast Asia on a shoestring
Lonely Planet

CIA - World Factbook

BBC - Country Profiles
Last updated November 2023
Copyright: Team
The World of Info