BAHAMA'S
Society


Society
State Structure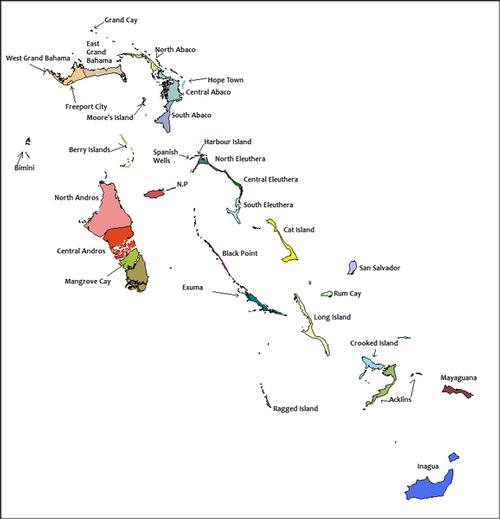 Bahamas DistrictsPhoto: Public domain
The Bahamas has been an independent state within the British Commonwealth since 1973. The head of state of England appoints a governor general. The executive tasks take place under the leadership of the Prime Minister and the Cabinet. The Bahamas are a constitutional democracy and are administratively divided into 21 districts. Acklins and Crooked Islands, Bimini, Cat Island, Exuma, Freeport, Fresh Creek, Governor's Harbor, Green Turtle Cay, Harbor Island, High Rock, Inagua, Kemps Bay, Long Island, Marsh Harbor, Mayaguana, New Providence, Nichollstown and Berry Islands, Ragged Island, Rock Sound, Sandy Point, San Salvador and Rum Cay.
Economy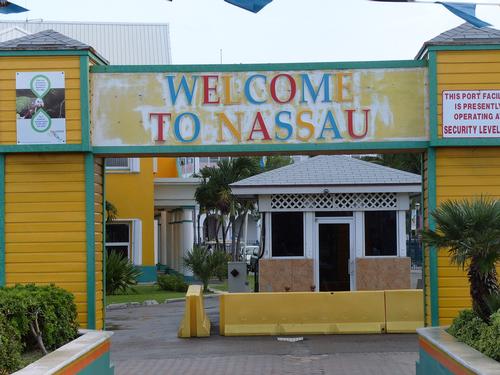 Welcome to Nassau BahamasPhoto: Mike Burton (CC BY-ND 2.0) no changes made
The main driving force on the economy in the Bahamas is undoubtedly tourism, which accounts for more than half of the gross national product. Most of the tourists are from the United States. Forty percent of the workforce is employed in this industry. Industry and agriculture together account for only about ten percent of gross national product. Many agricultural products are therefore imported. Another large part of the import consists of factory products, oil and electronic products. In particular, many pharmaceutical products are exported, but also rum, cement, crayfish and petroleum products. Another important sector is the banking sector. The Bahamas are known as a tax haven.
---
Sources
Elmar Landeninformatie
Macculla, P.E. / Bahamas
Baker, C.P. / Bahamas
CIA - World Factbook
BBC - Country Profiles
Last updated October 2023
Copyright: Team
The World of Info