BAHAMA'S
Vacations and Sightseeing

Basic information
Official language
English
Capital
Nassau
Area
13.880 km²
Population
396,913 (2021)
Currency
Bahamian dollar (BSD)
Web
.bs
Code.
BHS
Tel.
+1

Vacations and Sightseeing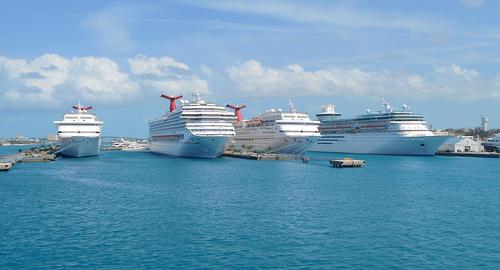 Bahamas Cruise DestinationPhoto: Roger W (CC BY-SA 2.0) no changes made
Of the Bahama Archipelago, which consists of approximately 700 islands, the islands of Grand Bahama, New Providence and Paradise Island are the best choice as a holiday destination. As far as the climate is concerned, there is no need to worry, the sun shines all year round and a refreshing sea breeze provides much needed cooling. More than 80% of tourists come from the United States and the Bahamas, after Puerto Rico, Mexico and the Dominican Republic is the fourth most popular destination in the Caribbean. The hurricane season runs from early June to early December, which is something to take into account.
Nassau is the capital and here you will find colonial buildings, shops and markets and a vibrant nightlife. Outside of New Providence are beautiful beaches, of which Cable Beach and Western Esplanade Beach are the most famous. Notable sights here include Ardastra Gardens & Zoo, Potters Cay Market, Nassau Botanical Garden and Fort Montagu.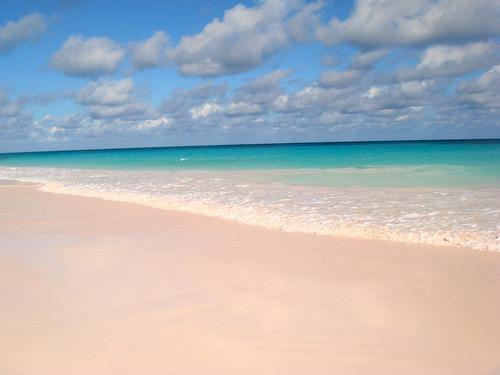 Bahamas Harbour Island Pink BeachPhoto: Mike's Birds CC 2.0 Generic no changes made
Harbor Island beach is mainly special because of its pink color, caused by pink-red coral insects. Grand Bahama is known for its nature parks, including Lucayan National Park with the largest underwater cave system in the world, Peterson Cay National park, Parrot Jungle's Garden and Walker's Cay.
The many so-called Family Islands are the most suitable for relaxation and tranquility. These are smaller and simpler islands such as the popular Abaco Bahamas, located in the north of the archipelago. On the island of Euleuthera, the blue Atlantic Ocean and the turquoise colored Caribbean Sea are split by a long, narrow strip of land. The island of Bimini has a number of medicinal sources.
---
Sources
Elmar Landeninformatie
Macculla, P.E. / Bahamas
Baker, C.P. / Bahamas
CIA - World Factbook
BBC - Country Profiles
Last updated May 2023
Copyright: Team
The World of Info