AZERBAIJAN
Vacations and Sightseeing

Basic information
Official language
Azerbaijani
Capital
Baku
Area
86.600 km²
Population
10,223,342 (2019)
Currency
Azerbaijani manat (AZN)
Web
.az
Code.
AZE
Tel.
+994

Vacations and Weather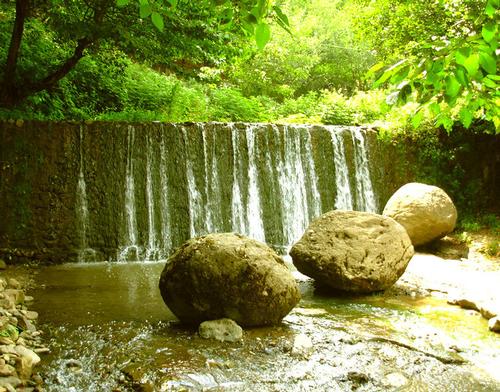 Azerbaijan Lerik WaterfallPhoto: Emin Bashirov CC 3.0 Unported no changes made
Tourism could potentially be an important part of the Azerbaijani economy, there is plenty to see and experience in Azerbaijan, especially natural and cultural attractions. It seemed to be heading that way in the 1980s, but the war in Nagorno-Karabakh seriously damaged Azerbaijan's tourist image. It was not until the beginning of this century that tourism to Azerbaijan recovered, partly because the government of the country has declared tourism as a top priority, and is mainly targeting the higher segment of tourists. Most tourists come from Russia, Turkey, Iran and India.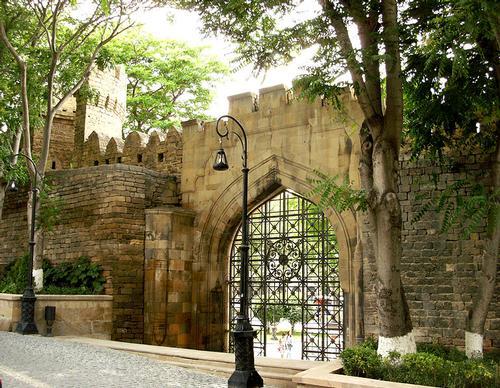 Azerbaijan Baku Old TownPhoto: Khortan CC 3.0 Unported no changes made
Major tourist highlights are the capital Baku, and in particular the walled city center Icheri Sheker, which has been declared a World Heritage Site by UNESCO. Baku also has the 12th century Kyz-Kalasy tower, the Dhuma mosque with the cloth museum and the Synyk Kalah minaret is the oldest building in the city.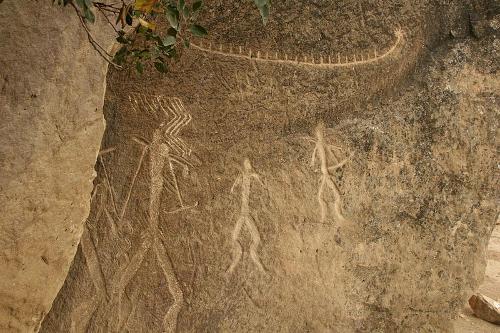 Azerbaijan KobustanPhoto: Walter Callens in the public domain
Outside Baku, the Kobustan World Heritage Site attracts many visitors due to its more than 10,000 year old rock carvings. Near the border with Georgia is Sheki, one of the oldest cities in Azerbaijan, its main attraction being the 18th century summer palace of the Khan. Absheron is a peninsula with a nature park and a number of 14th century fortresses, including the fortresses in Mardkyany, Nardar and Ramana, which are still in good condition.
There are about 250 lakes in Azerbaijan, one of the most beautiful is Lake Gey-Gel, surrounded by wooded mountains at an altitude of 1556 meters. Of the approximately 800 mud volcanoes in the world. there are about 300 in Azerbaijan. Around Baku there are a number of beaches that are frequented, as well as the many discos and night clubs that Baku has.
Sources
Elmar Landeninformatie
CIA - World Factbook
BBC - Country Profiles
Last updated January 2023
Copyright: Team
The World of Info