VENETO
Geography and Landscape

Basic information
Official language
Italian
Capital
Venice
Area
18.264 km2
Population
ca. 4,852,453 (2021)
Currency
euro (EUR)
Web
.it
Code.
ITA
Tel.
+39

Popular destinations ITALY
Geography and Landscape
Geography
Veneto is a region in Italy. The region borders on: Austria, Friuli-Venezia Giulia, Livenza and the Gulf of Venice (Adriatic Sea, Mediterranean Sea), Emilia-Romagna, Lombardy and Trentino-South Tyrol. The capital of Veneto is Venice.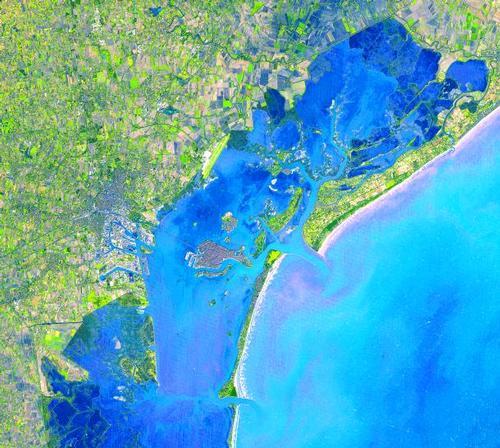 Venice Lagoon from the airPhoto: Public domain
Veneto is divided into 7 provinces: Belluno, Padua, Rovigo, Treviso, Venice, Verona and Vicenza. The surface area of Veneto is over 18,000 square kilometres.
Landscape
The region includes the eastern part of the Po Valley and, further north, part of the Dolomites. The vast plain is rich in water. It is a region that combines two different and unique aspects of Italian nature: the lagoon and the majestic peaks of the Dolomites.
Veneto has a varied landscape, which is dominated by majestic mountains in the north. To the south, the landscape flattens out, especially along the coast. Near the cities Verona, Vicenza, Treviso and Padua, you will find rolling green hills and vineyards. Lake Garda is the largest lake in Italy.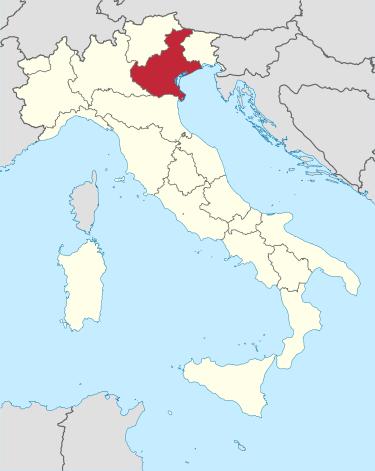 Location Veneto in ItalyPhoto:TUBS CC BY-SA 3.0 no changes made
Climate and Weather
Veneto has a Mediterranean climate, like much of Italy. This means that the region is characterised by mild winters and long, hot and dry summers. The winter temperature will be around 15 degrees Celsius, which increases to above 30 degrees in the summer. The Veneto is a region with a lot of sunshine. Spring and autumn are pleasant periods to visit the region.
Plants and Animals
Plants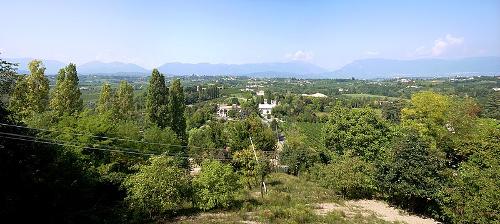 Vegetation, VenetoPhoto:Carlo Sartori CC 3.0 no changes made
The vegetation in the Mediterranean lowlands and hills is green in winter, flowers in April and May, and scorches in summer. The original vegetation, now almost completely gone, is an evergreen deciduous forest of holm oaks. In its place dominates the macchia, a formation of evergreen dense and thorny shrubs and dwarf shrubs, including wild olives, oleander, laurel, myrtle, holm oak, gorse and cork oak.
Animals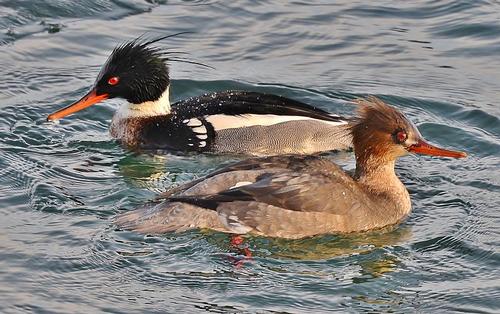 Female and male middle goosander VenetoPhoto: Mykola Swarnyk CC 3.0 Unported no changes made
The animal world in Northern Italy is a mixture of Central European and Mediterranean species. Especially in the Po Valley, nature parks still give an impression of the original fauna. Mammals you will find there include: squirrels, deer, wild boars, hares, badgers and weasels.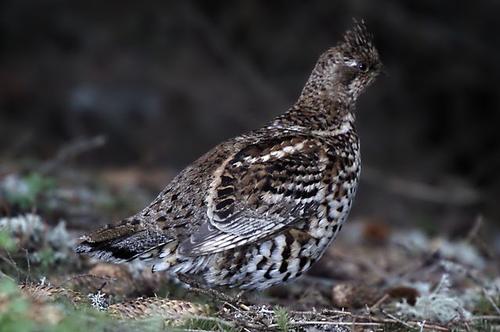 Hazel grouse VenetoPhoto: MichaelHaeckel CC 3.0 Unported no changes made
There are also many water birds such as ducks, coots and herons. Birds of prey such as falcons, buzzards and owls live here. Furthermore, blackbirds, woodpeckers, nightingales and robins.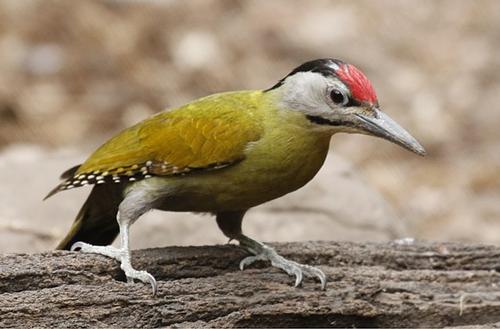 Grey-headed woodpecker VenetoPhoto: TonyCastro CC 4.0 International no changes made
Carp, tench and trout can be found in the rivers.
---
Sources
Wikipedia

CIA - World Factbook

BBC - Country Profiles
Last updated November 2023
Copyright: Team
The World of Info