THAILAND
Vacations and Sightseeing

Basic information
Official language
Thai
Capital
Bangkok
Area
513.115 km²
Population
70,106,601 (2021)
Currency
baht (THB)
Web
.th
Code.
THA
Tel.
+66

Cities in THAILAND
Vacations and Sightseeing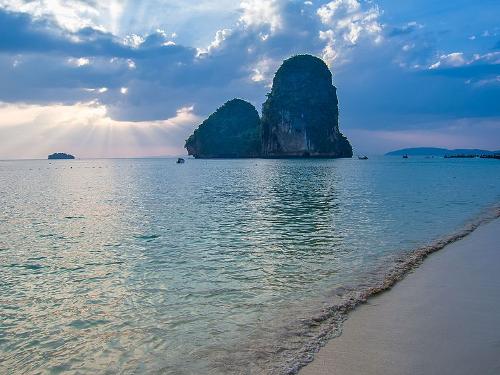 Thailand beachPhoto: Dronepicr CC 2.0 Generic no changes made
Thailand has been a popular holiday destination, especially since the 1970s, with a variety of tourist attractions. The tourism industry is therefore increasingly important to the Thai economy. The number of inbound tourists is expected to rise sharply.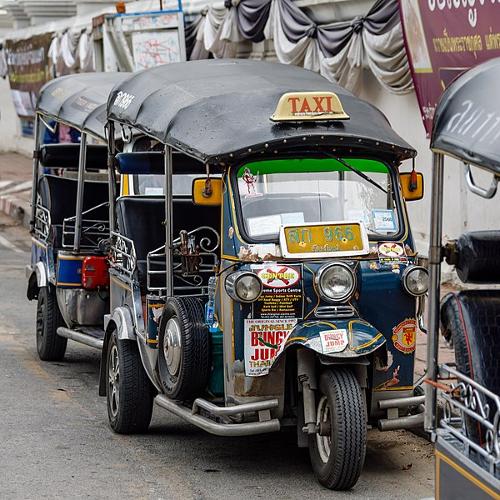 Tuk Tuk Taxi in Chiang Mai, ThailandPhoto: CEphoto, Uwe Aranas CC 4.0 International no changes made
However, the tourist infrastructure has not kept up by now. Bangkok, Chiang Mai and the seaside resorts receive the lion's share of tourists and have a large and varied range of accommodation, but other areas, such as the Khorat Plateau, are less frequented and have far fewer facilities for tourists.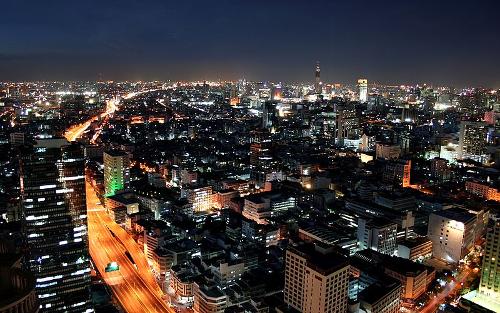 Bangkok at nightPhoto: Alter CC 3.0 Unported no changes made
Bangkok has many beautiful palaces and temples, which are breathtakingly refined for the craftsmanship with which they are built. The ultimate way to see Bangkok is to relax and enjoy a cruise along the meandering Chao Phraya River. Various pleasure trips can be booked and you will pass many attractive waterfront sights along the way. Read further also the Bangkok page of countries web.
---
Sources
Clutterbuck, M. / Thailand
Van Reemst
Davies, B. / Thailand
Kosmos-Z&K3
Forbes, A. / Thailand
Kosmos-Z&K
Hahn, W. / Thailand
Van Reemst
Hauser, S. / Thailand : mensen, politiek, economie, cultuur, milieu
Koninklijk Instituut voor de Tropen
Hoskin, J. / Thailand
Van Reemst
Macdonald, P. / Thailand
Kosmos-Z&K
Miethig, M. / Thailand
Lannoo
Peterse, L. / Thailand
Gottmer/Becht
Steinmetz, P. / Thailand
Elmar
Thailand
Uitgeversmaatschappij The Reader's Digest
Thailand
Lannoo

CIA - World Factbook

BBC - Country Profiles
Last updated November 2023
Copyright: Team
The World of Info