MALTA
Vacations and Sightseeing

Basic information
Official language
Maltese, English
Capital
Valletta
Area
316 km²
Population
443,554 (2021)
Currency
euro (EUR)
Web
.mt
Code.
MLT
Tel.
+356

Cities in MALTA
Vacations and Sightseeing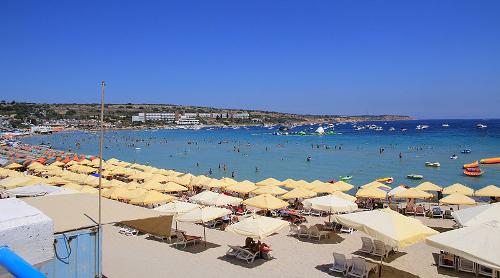 Malta beachPhoto: Karelj CC 3.0 Unported no changes made
Tourism is very important to the Maltese economy and is heavily promoted by the government. The tourists are mainly from England and Germany. Malta does not want to get as many tourists on the island at all costs. The average mass tourist does not bring in much money. That is why more and more expensive hotels are being built, which are only affordable for the richer tourist.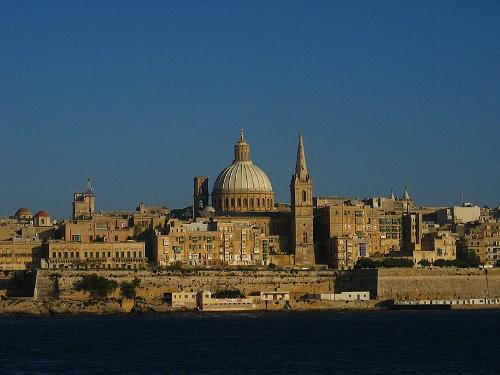 Valetta, MaltaPhoto: Public domain
Malta's capital city, Valletta, is more popularly known as Il-Belt (The City). Since 1980, the old core of the Maltese capital has been on UNESCO's World Heritage List. Valletta has many churches, of which Our Lady of Victory Church is probably the best known. This was the first building to be constructed in Valletta by the Knights of Malta between 1573 and 1578. Valletta not only has many churches, but also many palaces. The Palace of the Grand Master is one of them. At the moment, the Palace houses the House of Representatives of Malta. It is built around two courtyards. In one of the courtyards is a statue of Neptune. The palace has two entrances in the front and one in Piazza Regina. In the palace, you can find frescoes by Matteo Perez d'Aleccio (disciple of no one less than Michelangelo). Read more on the Valetta page.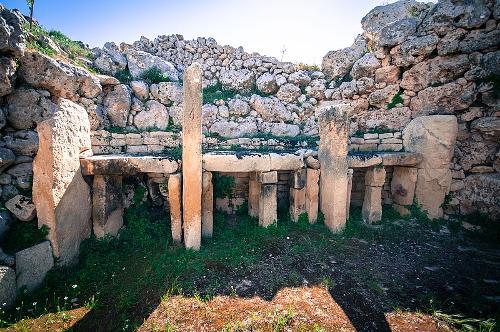 Ggantija Megalithic Temples at Gozio, MaltaPhoto: Bs0u10e01 CC 4.0 International no changes made
The prehistoric temples of Malta are unique in the whole world. They are the oldest stone structures of antiquity. The temples were built in 4000 - 2500 BC. They are older than Stonehenge, older than the pyramids. Their architecture is beautiful and inspiring, the size impressive but on a human scale. They are excellently preserved. For a long time, they were invisible because they were covered by earth. The temples were rediscovered and restored by European and Maltese archaeologists in the early 19th century. Because of their unique character and beauty, the main temple complexes have been listed as UNESCO World Heritage Sites.
---
Sources
Boulton, S. / Malta
Kosmos

Cutajar, D. / Malta en Gozo
Publications Ltd.

Encarta Encyclopedie

Leeuwen, G. van / Malta
ANWB

Strijbos, E. / Malta en Gozo
Gottmer

CIA - World Factbook

BBC - Country Profiles Minbuza
Last updated November 2023
Copyright: Team
The World of Info