MALTA



Cities in MALTA
Geography and Landscape
Geography
Malta is an archipelago in the Mediterranean Sea and consists of the islands of Malta, Gozo, Comino and the uninhabited islands of Cominotto and Filfla. It is located approximately 94 km south of Sicily and 290 km north of Tunisia.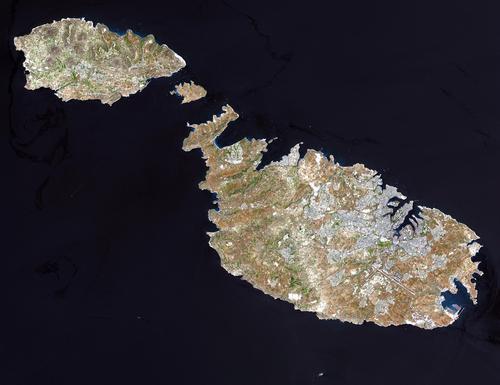 Satellite photo MaltaPhoto: Public domain
Landscape
Malta is generally hilly, fairly flat in the east and a little higher in the west. Malta's highest point, Ta' Dmejrek, is 253 metres above sea level. There are no mountains, lakes or rivers and the island looks rocky and barren, especially in the summer. Only in the months of March to May does the island look greener and friendlier because of the rain that falls then. The coast of Malta is rocky with sandy bays here and there. In the east, there are large bays that make excellent natural harbours.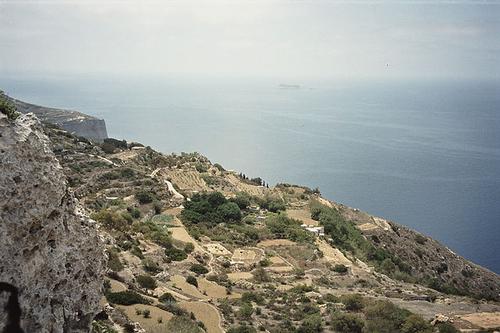 Ta' Dmejrek, highest point of MaltaPhoto: ERWEH CC BY-SA 3.0 no changes made
In the distant past, Malta was covered with forests, but these were cut down in ancient times for firewood, shipbuilding and agriculture. After the forest disappeared, erosion set in rapidly resulting in the present landscape. Gozo looks greener and hillier. The soil here is more fertile than on Malta due to the layer of clay lying on the surface. It retains the water, making it good agricultural land. The island of Comino has a dry and barren landscape.
---
Sources
Boulton, S. / Malta
Kosmos

Cutajar, D. / Malta en Gozo
Publications Ltd.

Encarta Encyclopedie

Leeuwen, G. van / Malta
ANWB

Strijbos, E. / Malta en Gozo
Gottmer

CIA - World Factbook

BBC - Country Profiles Minbuza
Last updated November 2023
Copyright: Team
The World of Info