MALI
Language


Language
The official language in Mali is French, which is spoken by only about 10% of the population. Of the various local languages, 40% of the population speaks Bambara (a Mande language) which is promoted as a national language by the government. Bambara is mainly spoken in the central part of Southern Mali. A number of Bambara dialects are Somono, Nyamasa, Masasi, Kalongo and Dyangirte.
In Western Mali Malinké and Soninké, related to Bambara, are spoken. Other important languages in Mali are Sénoufo in the Sikasso region, Peul in the Mopti region, Bozo along the Niger, Dogon in the Pays Dogon region (the Dogon use more than 40 dialects), Songhai in the Timbuktu region and Gao, the Tamasheq in the eastern part of the Malian Sahara, and the Arabic in the western part of the Malian Sahara.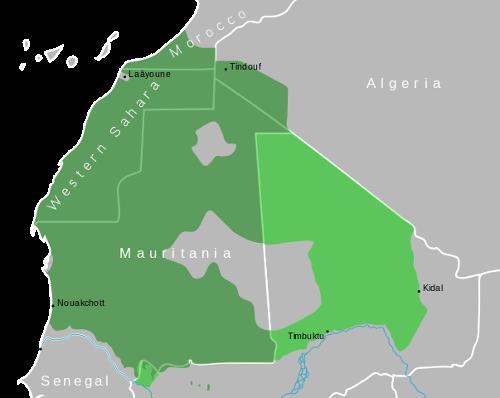 Arabic speaking part of MaliPhoto: Mapeh CC 3.0 Unported no changes made
The Ambara alphabet is a mixture of the French alphabet and the International Phonetic Alphabet, designed by Paul Dassy and Daniel Jones between 1886 and 1900. The Bambara has relatively easy grammar, but it has thousands of proverbs and expressions.
Some Bambara words and phrases:
Welcome - i ni sé
Thank you - i ni ce
Yes - òwò
No - ayi
Bread - boeroe
Beef - miesie sohgoh
Chicken meat - sheh sohgoh
How much? - joli?
Do you speak English? - i bi angèlèkan one wa?
One - throats
Two - fla
Three - saba
Ten - tan
Hundred - keme
Thousand - balls
---
Sources
Te gast in Mali
Verre Reizen
Velton, R. / Mali
Bradt
Vlugt, B. / Mali
Gottmer
Westen, G. van / Mali : mensen, politiek, economie, cultuur
Koninklijk Instituut voor de Tropen

CIA - World Factbook

BBC - Country Profiles
Last updated November 2023
Copyright: Team
The World of Info