MALAWI
Geography and Landscape

Basic information
Official language
English, Chichewa
Capital
Lilongwe
Area
118.484 km²
Population
19,972,972 (2021)
Currency
kwacha (MWK)
Web
.mw
Code.
MWI
Tel.
+265

Geography and Landscape
Geography
Malawi is located in Southern Africa to the west of Zambia. Malawi also borders Mozambique and Tanzania. The surface area of Malawi is 118.480 square kilometres.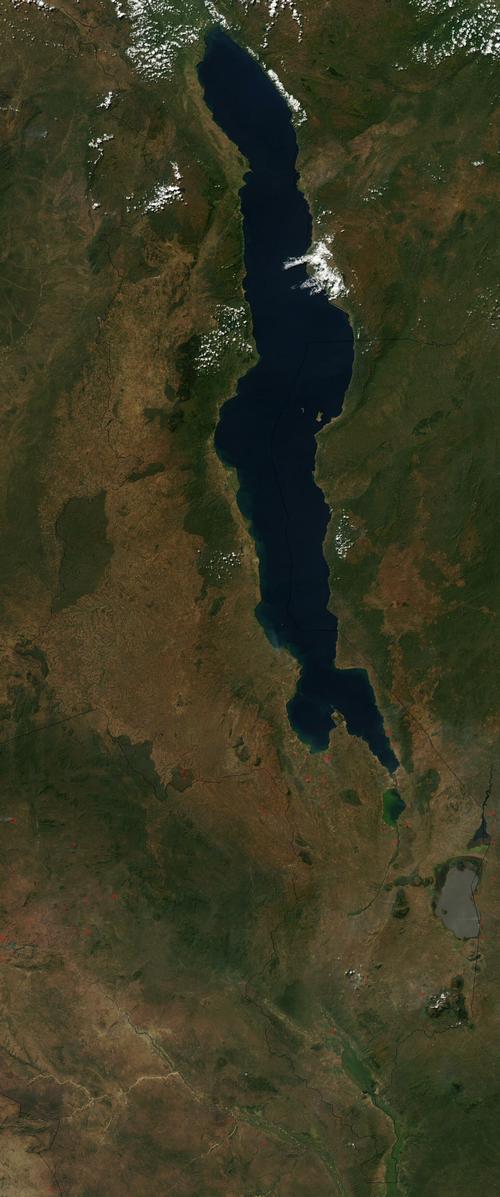 Malawi Satellite PhotoPhoto: Public domain
Landscape
Malawi is an elongated country. It is over 800 kilometres long and its width varies between 80 and 160 kilometres. Lake Malawi is located in the east of the country and, like the country itself, is elongated. The lake takes up one-fifth of Malawi's total area. Lake Malawi lies in the Central African Rift Valley and the deepest point is 785 metres. The lake drains into the Shire, which then flows into the Zambesi in Mozambique to drain into the Indian Ocean.
West of Lake Malawi are steep hills with an average height of 1,000 metres. Malawi's highest mountain, Mount Mulanje (three thousand metres), is located in the south.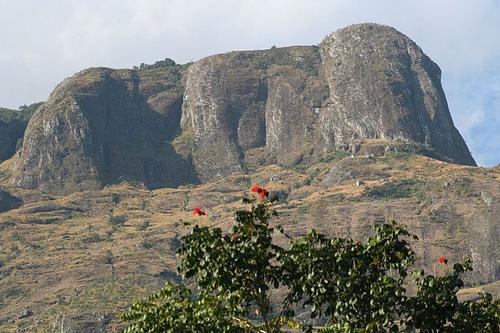 Mount Mulanje, Malawi's highest mountainPhoto: Africankelli africankelli CC 2.0 Generic no changes made
Climate and Weather
Malawi has a (sub)tropical climate. It is slightly cooler in the higher regions. The rainy season is between November and April. In October the average temperature is 33 degrees Celsius. July is the coldest month with an average temperature of 21 degrees Celsius.
Plants and Animals
Plants
Malawi's vegetation consists of grasses and forests. The banks of the rivers and Lake Malawi are swampy. Many special native flowers grow in Malawi. One example is gladioli, but more than a hundred species of orchids can also be found. Spruce and eucalyptus trees were planted for the timber industry. Also found are acacia, baobab, cedar, coffee, mahogany and teak.
Animals
Most of Malawi's wildlife lives in the national parks. The best known park is Liwonde National Park. It is home to herds of elephants and antelopes. Herds of hippos bathe in the Shire River. Leopards, jackals and zebras abound in the south.
---
Sources
Elmar Landeninformatie

CIA - World Factbook

BBC - Country Profiles
Last updated November 2023
Copyright: Team
The World of Info