JAPAN
Vacations and Sightseeing

Basic information
Official language
Japanese
Capital
Tokyo
Area
377.873 km²
Population
125,828,159 (2021)
Currency
yen (JPY)
Web
.jp
Code.
JPN
Tel.
+81

Cities in JAPAN
Vacations and Sightseeing
Japan has a strong tourism industry. The Japanese's wanderlust is still growing, both domestically and abroad. The number of foreign tourists has been increasing in recent years.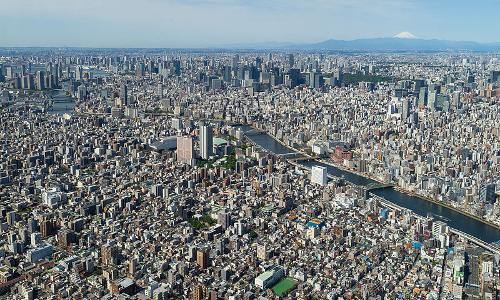 Tokyo JapanPhoto: Yodalica CC 4.0 International no changes made
Tokyo is Japan's most famous city, filled with modern skyscrapers and continuously blinking neon lights. The city is one of the most important economic centers in the world. Tokyo has fast bullet trains, a large metro network and a really chaotic rush hour. But you will also find historic temples and the Imperial Palace. Tokyo has everything you can expect in a leading Japanese city. Tokyo is the official seat of politics and of the Japanese government. There are many shopping, entertainment and business districts throughout the city. Ginza is one of the most famous. Shinjuku is a major entertainment area. A very famous historical landmark in the heart of Tokyo is the Imperial Palace. Inhabited by the Emperor of Japan, the palace can be accessed through a series of canals. Visitors can access the lush park and gardens to the east. The walls of the original 1888 building were rebuilt in the 1960s. A prime example of Shinto architecture, the serene Meiji Shrine is set in 175 acres of gardens in Yoyogi. The shrine is dedicated to the memory of the Meiji Emperor and Empress. The visitors come to this 1920 building to write prayer cards and ask for help from the deified rulers.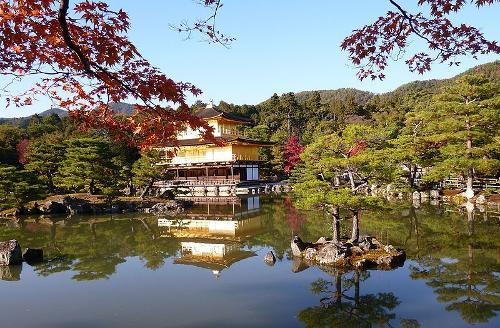 Kyoto JapanPhoto: Vesna Vujicic-Lugassy CC 3.0 IGO no changes made
Kyoto means capital and is located in the central part of the island of Honshu in Japan. In ancient times it was the imperial capital of Japan, today it is the capital of Kyoto prefecture and most of the Osaka-Kobe-Kyoto metropolitan area. According to the 2011 census there are 1,473,746 inhabitants. It is the site of the former Imperial Palace and a strategic center for business, industry, trade and transport. Kyoto is a large cultural center with numerous special historical monuments, many of them on the UNESCO World Heritage List. There are beautiful shrines, temples and cultural facilities. The city has a long tradition of major festivals and cultural events.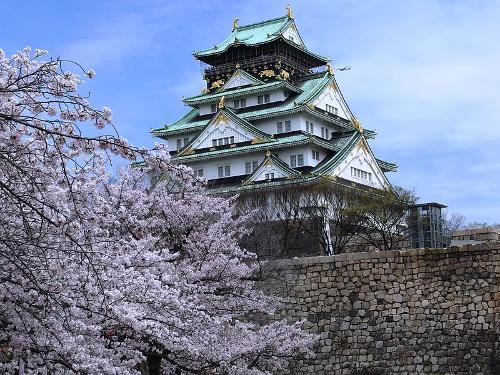 Osaka Castle JapanPhoto: Mc681 CC 4.0 International no changes made
Osaka is located on Honshu, Japan's main island, in the Kansai region. It is the capital of Osaka prefecture and also the main part of the Keihanshin Metropolis. There are beautiful old temples, shrines and other historical sites in Osaka. You can admire the Shrine of Sanko as well as the Shitenno-ji - The oldest Buddhist temple in Japan from the year 593. The Sumiyoshi Taisha is one of the oldest Shinto shrines built in 211 AD.
---
Sources
Japan
Lonely Planet
Japan
Reader's Digest
Kamachi, N. / Culture and customs of Japan
Greenwood Press
Scott, D. / Japan
Van Reemst
Shelley, R. / Japan
Times Books
Somerwil, J. / Japan
Gottmer/Becht
Stefoff, R. / Japan
Chelsea House Publishers

CIA - World Factbook

BBC - Country Profiles
Last updated November 2023
Copyright: Team
The World of Info