ESTONIA
Plants and Animals


Cities in ESTONIA
Plants and Animals
Plants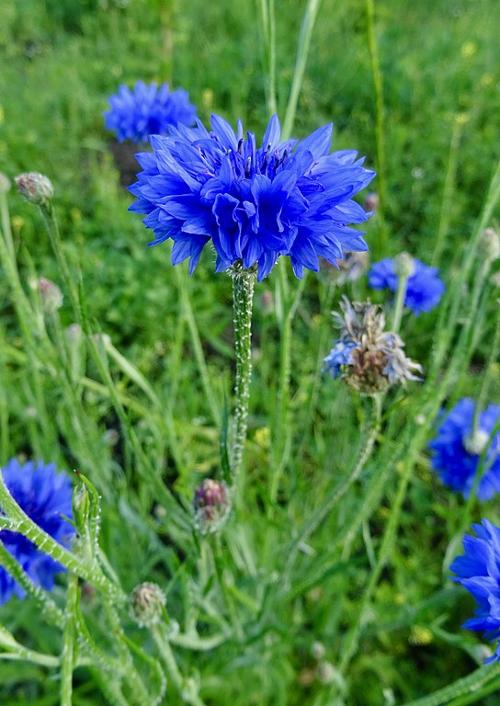 Cornflower EstoniaPhoto:Gouwenaar CC 4.0 no changes made
Estonia has about 1470 endemic plant species. Rare orchids can be found in the western grasslands. Arctic lichens are found on the island of Hiiumaa. The most common tree is the pine or Scots pine, followed by the birch, aspen and common pine. Oak, alder and spruce are much less common. The cornflower is the national flower of Estonia. At the time of Soviet rule, this flower was also the symbol of resistance.
Animals
There are about 60 species of mammals in Estonia, which is a lot by European standards. Elk, deer, wild boar, badgers, raccoons, foxes, squirrels and beavers are common. More rare are brown bears, wolves and lynxes (of each species there are about 500-1000 left). A special appearance is the flying squirrel. Particularly rare is the European mink, which is being reintroduced into Estonian nature through a breeding programme.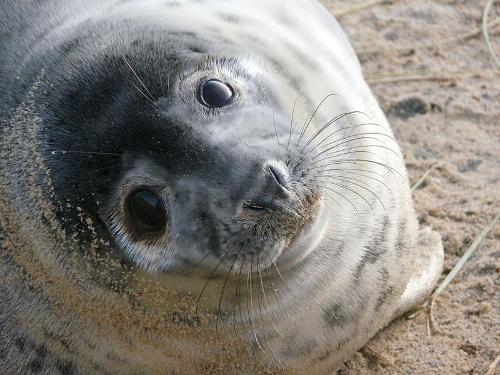 Grey Seal, EstoniaPhoto:Alastair Rae CC 2.0 no changes made
The Baltic Sea is a refuge for grey seals. On the coasts of the western islands large groups live and many young are born, more than in Sweden or Finland.
Brown and green frogs, common toads and newts are common. The crested newt, green toad and skunk toad are rarer. All Estonian reptile species, two snake species and three lizard species are protected animals.
Herring and sprat are important for commercial fishing. Cod is also common in the waters around Estonia. Between salt and fresh water we find smelt, sea trout, eels and salmon. In fresh water, we find perch, roach, zander, bindweed, bream and dace. In 2007, Estonia declared the Baltic herring to be its national fish.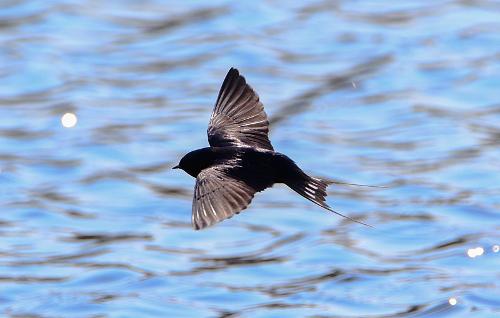 Barn Swallow, EstoniaPhoto: Cindy Kuiphuis CC 4.0 no changes made
In Estonia there are about 300 species of birds, including wintering birds. Sixty species can be found all year round in Estonia, including starlings, blackbirds, snipes and golden eagles. On the coast the rare white-tailed eagle still occurs. At the moment there are about 40 pairs breeding in Estonia. In the forests lives the capercaillie, another European rarity. There are six species of woodpecker in Estonia, of which the white-backed woodpecker is very rare. The Eurasian owl, the long-eared owl, and the Eurasian tengmy owl are common, while the long-eared owl is somewhat rarer. Old forests with trees more than 200 years old are the favourite breeding ground for black storks. At present, there are about 2000 pairs of the common stork in Estonia. The national bird of Estonia is the barn swallow. Millions of birds of 39 different species use Estonia as a wintering place or as a resting place in their migration to warmer areas.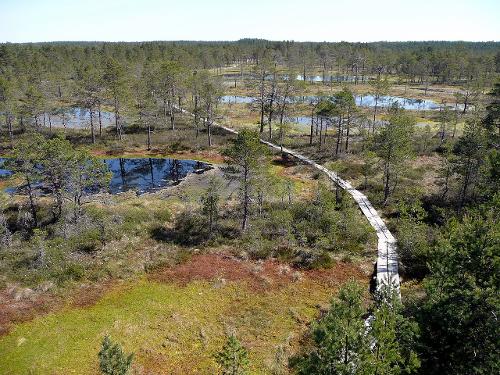 Lahemaa national park, EstoniaPhoto: Lysy CC BY-SA 3.0 no changes made
Estonia's only national park is Lahemaa National Park (1120 km2). There are 210 plant species and 300 animal species that are threatened with extinction in Estonia. About 10% of Estonia is protected area.
---
Sources
Estonia, Latvia, and Lithuania: country studies
Federal Research Division, Library of Congres

Spilling, M. / Estonia
Marshall Cavendish Corporation

Taylor, N. / Estonia
Bradt Publications

Williams, N. / Estonia, Latvia & Lithuania
Lonely Planet

CIA - World Factbook

BBC - Country Profiles
Last updated November 2023
Copyright: Team
The World of Info