CHINA
Vacations and Sightseeing

Basic information
Official language
Mandarin and other Chinese languages
Capital
Beijing
Area
9.596.961 km²
Population
1,448,554,117 (2021)
Currency
renminbi (CNY)
Web
.cn
Code.
CHN
Tel.
+86

Cities in CHINA
Vacations and Sigtseeing
China is a huge country. Below is a selection of the top sights of this country.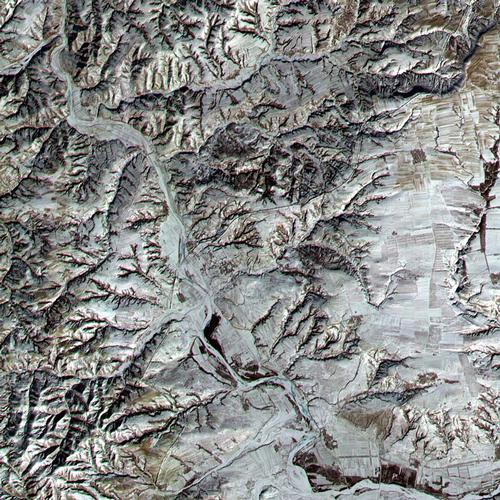 Great Wall of China Satellite PhotoPhoto: Public domain
One of the world's greatest wonders, the Great Wall has been listed as a World Heritage Site by UNESCO in 1987. Like a giant dragon, the Great Wall winds up and down through deserts, grasslands, mountains and plateaus. The wall extends for nearly 9,000 kilometers (5,500 miles) from east to west China. With a history of over 2,000 years, it makes sense that some parts are now in ruins or gone. However, it is still one of the most appealing attractions in the entire world due to its architectural grandeur and historical significance.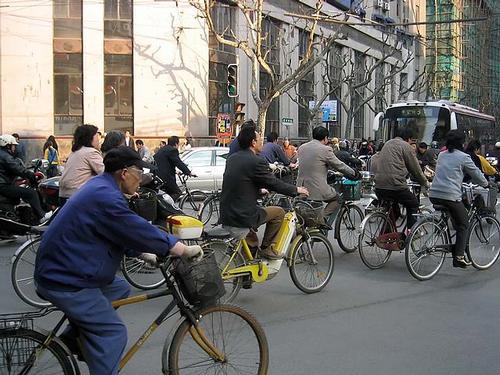 China Beijing BicyclesPhoto:(WT-shared) Peirz at wts wikivoyage CC 3.0 Unported no changes made
Beijing is the capital of the People's Republic of China and one of the most populous cities in the world. The most famous historical monument is located in the heart of Beijing. It is the huge complex of palaces, where the emperors of the Ming and Qing dynasties lived. Today the Forbidden City has been transformed into the Palace Museum with rich imperial collections of Chinese art. The Forbidden City is surrounded by a number of former imperial gardens, parks and natural areas.
There are more than a hundred museums in Beijing. In addition to the palace museum in the Forbidden City and the National Museum of China, there are other important museums in Beijing such as the National Art Museum of China, the Capital Museum, the Beijing Art Museum, the Military Museum, the Geological Museum of the China and the Beijing Natural History Museum. On the outskirts of urban Beijing, but within the municipality there are the thirteen tombs of the Ming and Qing dynasties, the lavish burial sites of thirteen Ming and Qing emperors. Read more on the Beijing page of country web.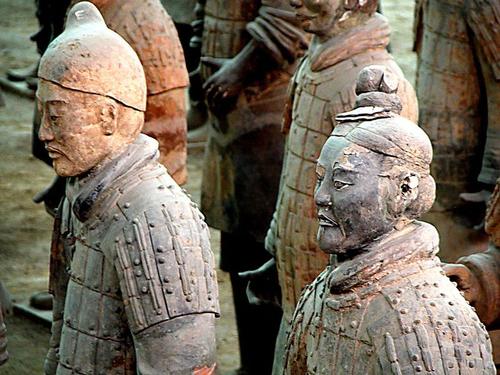 Detail Terracotta Army ChinaPhoto: Peter Morgan CC 2.0 Generic no changes made
Xian is home to the world-famous life-size Terracotta Army, excavated in 1974 after being buried 22 centuries ago by the first Qin Emperor. Xian was the cradle of ancient Chinese civilization dating back to 4000 BC, and the capital of 11 dynasties up to the 9th century. This is where the Silk Road to Europe started. The massive city wall and moat that surround the city are a major attraction of Xian. The Terracotta Army Museum is one of the greatest archaeological discoveries in the world with three halls, the largest of which measures 180 meters by 60 meters. It includes 6,000 life-size terracotta soldiers and horses guarding the tomb of Shi Huang Di, the first emperor of the unified China.
---
Sources
China
Cambium
China
Informatie Verre Reizen
Eijck, F. / Reishandboek China
Elmar
Floor, H. / China
Stichting Teleac
Harper, D. / China
Kosmos-Z&K,
Jansen, I. / China
Gottmer/Becht
Knowles, C. / China
Van Reemst
MacDonald, G. / China
Kosmos-Z&K
CIA - World Factbook
BBC - Country Profiles
Last updated November 2023
Copyright: Team
The World of Info