CHINA
Climate and Weather


Cities in CHINA
Climate and Weather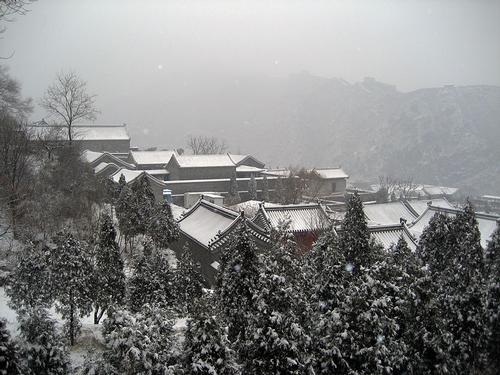 China in winterPhoto: Allen Watkin CC 2.0 Generic no changes made
Most of China is in a temperate climate zone with clearly distinguishable seasons, but due to the enormous area of the country, China has a wide variety of regional climates. The dry winters that generally characterize China's climate are caused by cold air masses that form above the high-pressure areas of the Asian continent.
In winter, monsoons often blow south from high-pressure areas above Eastern Siberia to low-pressure areas above the Pacific. These monsoons bring cold dry air across the country, and only in the far south doesn't it freeze.
In summer, the monsoons blow exactly from the opposite direction. The east, south and southwest of China are then often ravaged by extreme rainfall, causing floods that often cause great damage to land and population.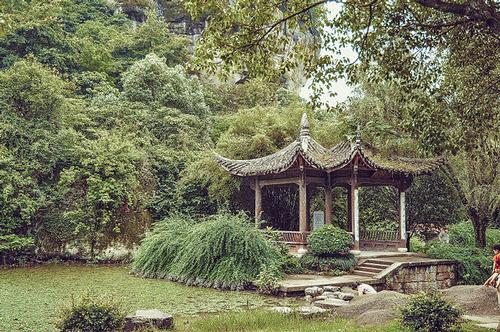 Summer in ChinaPhoto: Elizaveta Butryn CC 4.0 International no changes
In the last weeks of August and the first weeks of September, the southeastern coast of China is often hit by tropical whirlwinds or "typhoons." Typhoons (da feng = strong wind) hit China more often than any other country. According to Chinese standards, a storm with a force of 8-11 is considered a typhoon. They can penetrate up to 400 km, although this is an exception. Sometimes they last for a few days, but usually after a few hours the greatest danger is over. Provinces like Quangdong and Fujian are hit by a typhoon on average seven times a year.
The southern parts of Guangdong, Guangxi and Yunnan provinces, plus Hong Kong, Macau and Hainan Island, are in a tropical climate zone with very hot summer months.
High-altitude travel destinations are very cold in winter, and many places are not even reachable anymore.
Northeastern China has dry, hot summers and long, cold winters, as do the desert regions of Inner Mongolia and Sinkiang. The Amur River is frozen for about half the year and Mohe is the coldest place in China and is therefore also referred to as the "Chinese North Pole". Temperatures below -50 °C are no exception and the average January temperature is -20 °C.
China's hottest place, Turpan, is also located in Inner Mongolia, and is also China's lowest-lying place.
Central China has hot, humid summers with a lot of rain in the late summer months. In the lower reaches of the Jangtekiang, winters are not as cold as in the centrally located Loess Plateau and in the mountain-surrounded province of Sichuan. Sandstorms occasionally occur around Beijing, Xi'an and Zhengzhou in winter and spring.
Summers in the highlands of Tibet and Qinghai (above 4000 meters) are short and moderately warm, while winters can be very cold. The precipitation amounts are only small and the differences between day and night temperatures can be very large.
The highlands of Yunnan-Guizhou have a mild climate with warm summers and cool winters. It rarely freezes there and the precipitation amounts are low.
South China has a subtropical climate with uniform precipitation levels throughout the year. Summers are long, humid and hot; winters cool, but short. The island of Hainan has a tropical climate.
Some climate data:
City
Average temperature in °C
Annual precipitation (mm)
January
July
Harbin
-20
23
607
Shenyang
-13
25
714
Turpan
-10
34
20
Taiyuan
- 8
25
414
Lanzhou
- 7
22
333
Beijing
- 5
26
603
Luda
- 5
23
596
Tianjin
- 4
27
537
Qingdao
- 1
24
663
Kaifeng
- 1
28
606
Xi'an
- 1
27
559
Lhasa
0
16
497
Wuhan
3
29
1238
Guiyang
6
25
1243
Chengdu
7
27
991
Kunming
10
20
1036
Guangzhou
14
28
1619
---
Sources
China
Cambium
China
Informatie Verre Reizen
Eijck, F. / Reishandboek China
Elmar
Floor, H. / China
Stichting Teleac
Harper, D. / China
Kosmos-Z&K,
Jansen, I. / China
Gottmer/Becht
Knowles, C. / China
Van Reemst
MacDonald, G. / China
Kosmos-Z&K
CIA - World Factbook
BBC - Country Profiles
Last updated May 2023
Copyright: Team
The World of Info