BARBADOS
Vacations and Sightseeing

Basic information
Official language
English
Capital
Bridgetown
Area
430 km²
Population
287,711 (2021)
Currency
Barbadian dollar (BBD)
Web
.bb
Code.
BRB
Tel.
+1-246

Vacations and Sightseeing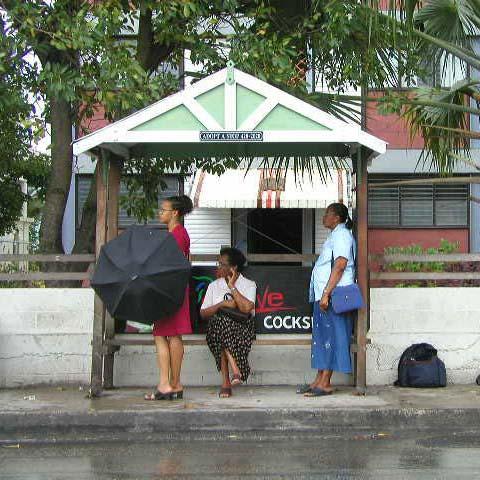 Barbados Street scenePhoto: Ranveig (CC BY-SA 4.0) no changes made
Barbados is only a small island, but it has something for everyone. A rich and varied coastline lapped by warm seawater or with a wild surf, lush, hilly interior and a fascinating history. The fantastic tropical climate with only minor seasonal variations attracts bathers from all over the world. The average temperature in Barbados is around 28 °C all year round.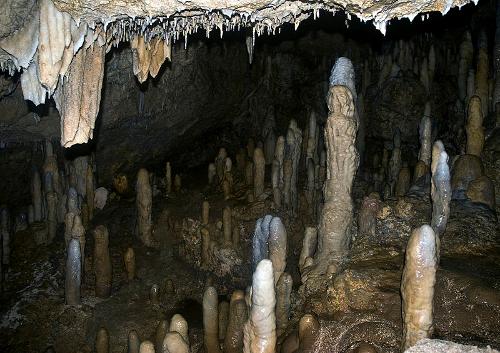 Harrison's Cave BarbadosPhoto: Berit CC 2.0 Generic no changes made
One of the sights of Barbados is Harrison's Cave, caves up to a hundred meters high with beautiful stalactites, stalagmites and rock formations, which can largely be viewed by train. Geologically, Harrison's Cave is linked to Welchman Hall Gully Nature Park.
One of the oldest parliament buildings in the world is Barbados, where the English influences are clearly recognizable. St. Nicholas Abbey is a 1660 mansion with a rum distillery and steam mill, as well as a rum and sugar museum. One of the oldest churches in the Caribbean is St. James Church (ca. 1660).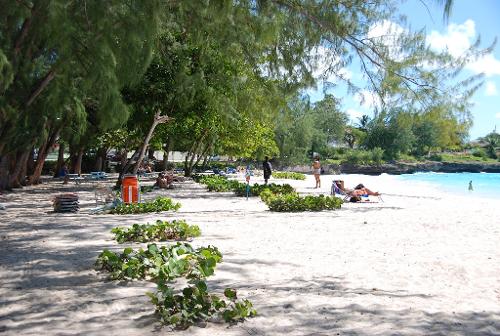 Miami Beach BarbadosPhoto:Joe Ross CC BY-SA 2.0 no changes made
In the town of Oistins, in the south of Barbados, is one of the most beautiful beaches in Barbados, Miami Beach, but Accra Beach is also very popular. The Animal Flower Cave, with beautiful coral and sea anemones, is a sea cave located a few meters above the Atlantic Ocean. Graeme Hall Nature Sanctuary is a protected area with forests, lakes and a rich fauna (birds) and flora, including red and white mangrove.
South of Bridgetown, between St. Lawrence Bay and Dover Beach, the mile-long St. Lawrence Gap Street is home to the best restaurants, nightclubs and discos. The main square of Bridgetown, like London's Trafalgar Square, is also home to a statue of Admiral Horatio Nelson, erected in 1813. Trafalgar Square is also home to the Dolphin Fountain, a fountain created in 1861. The history of Barbados is on display in Barbados Museum, which also hosts concerts and plays.
---
Sources
Elmar Landeninformatie

Wikipedia

CIA - World Factbook

BBC - Country Profiles
Last updated November 2023
Copyright: Team
The World of Info