SINT EUSTATIUS


Geography and Landscape
Geography
Sint Eustatius is an island territory and the second smallest island of the Netherlands Antilles. Together with Saba and Sint Maarten, it belongs to the Windward Islands. The capital is Oranjestad. The island is called Statia by the local population. It is 21 km² in size.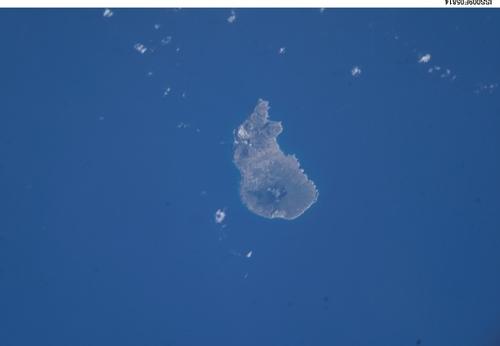 Sint Eustatius Satellite PhotoPhoto: Public Domain
Landscape
The island has three different landscapes. The northwest and southeast are volcanic landscapes. These two landscapes are distinguished by a northward sloping plain. The north is characterised by many hills. The south-east of the island is dominated by the 601-metre-high dormant stratovolcano Quill, whose highest point is called Mazinga.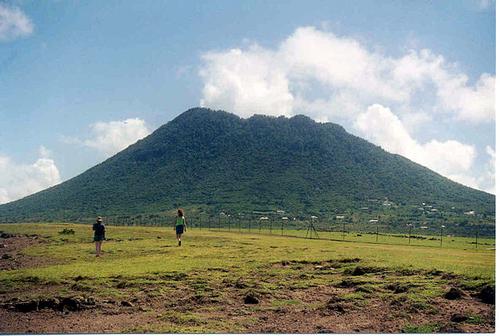 Quill, stratovolcano on Sint EustatiusPhoto: Andrea Westmoreland CC 2.0 Genericno changes made
The coast of Saint Eustatius consists mainly of steep cliffs with a number of bays, where you can find small narrow sand and debris beaches.
Climate and Weather
Despite their tropical location, the islands have a pleasant climate all year round, thanks to the fresh north-eastern trade winds and low relative humidity of the air. The average temperatures on the various islands do not differ much. The average annual temperature is 27.5 °C; January is the coolest month with average temperatures of 28.5 °C during the day and 21.5 °C at night; September is the warmest month with average temperatures of 30 °C and 26 °C respectively. The Windward Islands have an average annual rainfall of 1080 mm. The Windward Islands are located in an area prone to hurricanes. The hurricane season runs from July to November.
Plants and Animals
Plants
The Windward Islands have savannah areas and stretches of tropical rainforest. All kinds of palm trees, cacti, orchids, fruit trees and ferns grow there. There are also many flowers all year round, as this area has no seasons. On Sint Eustatius, the most varied flora can be found on the flanks of the Quill. Here you can find a beautiful piece of tropical rainforest with mahogany trees, beard mosses and tree ferns.
Animals
As on Sint Maarten and Saba, bats are the only mammals that have not been introduced by man. The species present on Sint Eustatius are not endemic:
-Ardops nicholisi montserratensis, a fruit eating bat
-Brachyphylla cavernarum, fruit eater of the leafy-nosed bat family
-Tadarida brasiliensis antillarum, insectivorous bat
-Molossus molossus debilis, an insectivorous subspecies of the bat family
-Jamaica fruit bat, a fruit-eating species of the leaf-nosed bat family, which despite its name is not related to the true vampire bats
---
Sources
Wikipedia

Derksen,G / Nederlandse Antillen en Aruba
Gottmer

Soesbergen, M. van / Bovenwindse eilanden
Elmar

CIA - World Factbook

BBC - Country Profiles
Last updated November 2023
Copyright: Team
The World of Info