SABA



Geography and Landscape
Geography
Saba is an island territory and the smallest inhabited island of the Netherlands Antilles. Together with St. Eustatius, St. Maarten and the uninhabited rocky island Green Island, it belongs to the Windward Islands. The main town is The Bottom. Apart from The Bottom, Saba has three more villages: St. John's Flat, Windwardside and Hell's Gate. Saba is situated 30 kilometres south-west of St. Maarten. It is about 4.5 kilometres in diameter and the surface area is 13 km².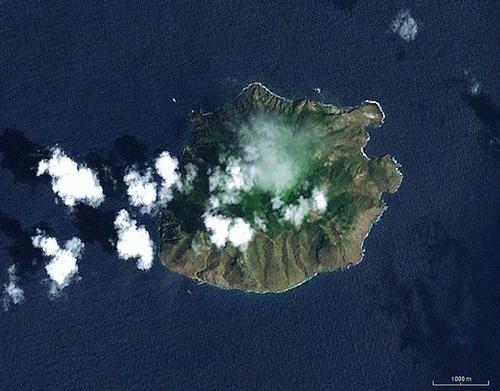 Saba Satellite photoPhoto: Public Domain
Landscape
Saba consists of a dead volcano with four lava domes. The slopes run steeply down to the sea and the coast is rocky. With its 887 metres, the Mount Scenery volcano is the highest point of the island and of the entire Kingdom of the Netherlands. North of Saba is a small uninhabited rocky island that is also part of the island territory: Green Island.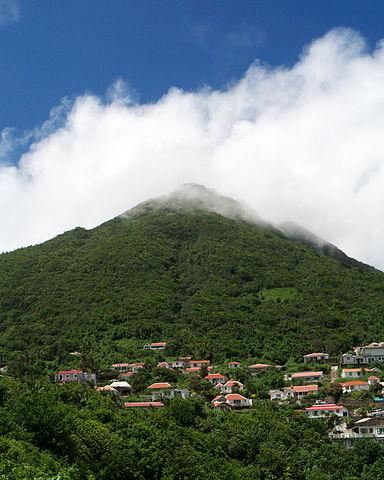 Mount Scenery, highest point of SabaPhoto: David B. Gleason CC 2.0 Generic no changes made
Climate and Weather
Despite their tropical location, the islands have a pleasant climate all year round, thanks to the fresh north-eastern trade winds and low relative humidity of the air. The average temperatures on the different islands do not differ much. The average annual temperature is 27.5°C; January is the coolest month with average temperatures of 28.5°C during the day and 21.5°C at night; September is the warmest month with average temperatures of 30°C and 26°C respectively. In the winter months of January and February, however, it can be very cool at night in the higher parts of Saba. The Windward Islands have an average annual rainfall of 1080 mm. The Windward Islands are located in an area prone to hurricanes. The hurricane season runs from July to November.
Plants and Animals
Plants
The Windward Islands have savannah areas and stretches of tropical rainforest. All kinds of palm trees, cacti, orchids, fruit trees and ferns grow there. Furthermore, there are many flowers all year round, because this area has no seasons. The most famous and national flower of Saba is Suzanne with the beautiful eyes. Saba has a cloud forest on the top of Mount Scenery.
Animals
The fauna on the Leeward Islands is somewhat more limited than that on the Windward Islands. There are feral goats and quite a few birds, including hummingbirds, frigate birds, herons and ducks. On Saba and Sint Eustatius there are harmless snakes (Racer snakes). There are also several lizards, forest rats and land hermit crabs. All islands have coral reefs, the most beautiful of the Windward Islands can be found around Saba. Here swim numerous fish such as the French emperor fish, parrot fish, wrasses, seahorses, rays, dolphins and whales. Furthermore, there are a number of predatory fish such as sharks and barracudas.
---
Sources
Wikipedia

Derksen,G / Nederlandse Antillen en Aruba
Gottmer

Soesbergen, M. van / Bovenwindse eilanden
Elmar

CIA - World Factbook

BBC - Country Profiles
Last updated November 2023
Copyright: Team
The World of Info