SENEGAL
Geography and Landscape

Basic information
Official language
French
Capital
Dakar
Area
196.722 km²
Population
17,515,750 (2021)
Currency
West African CFA franc (XOF)
Web
.sn
Code.
SNG
Tel.
+221

Geography and Landscape
Geography
Senegal (officially: République du Sénégal or Sounougal in Wolof) is located in West Africa and borders the Atlantic Ocean to the west, Mali to the east, Guinea and Guinea-Bissau to the south, and Mauritania to the north. On the territory of Senegal is the country Gambia. The archipelago of Cape Verde is located about 500 kilometers off the coast. Senegal measures 196,722 km2.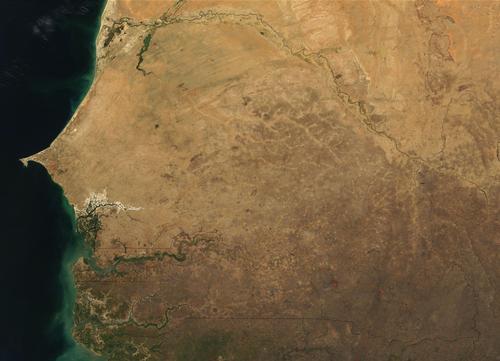 Senegal Satellite photoPhoto: Public Domain
Landscape
Senegal is generally very flat. There is a hilly landscape in the southeastern border area with Mali and Guinea, which varies in height from an average of 300 to 400 meters. Senegal's highest point is near Nepen Diakha in the southeast and measures 581 meters.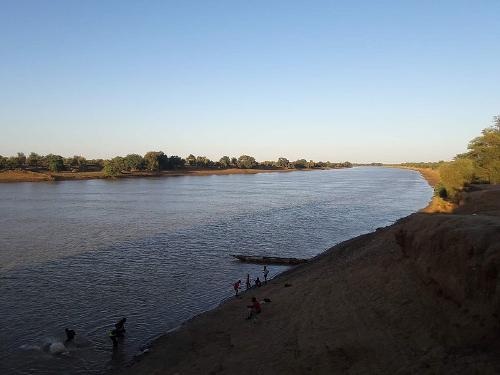 Senegal RiverPhoto: Boydiop2 CC 4.0 International no changes made
Four major rivers flow through Senegal: the Senegal (1750 km), the Casamance, the Saloum and the Gambia. The Senegal River forms Senegal's northern border.
In Senegal, a number of landscape types can be distinguished from north to south.
In the north is the Sahelsteppe with short grasses, shrubs and a tree here and there.
Under the sahelsteppe we find a thorn bush savanna with thorn bushes, grasses and groups of trees.
Then follows a parkland savanna with long grasses, large shrubs and more and more trees. The forest savanna runs over from Gambia to the south of Senegal and is characterized by long grasses, groups of trees and palms.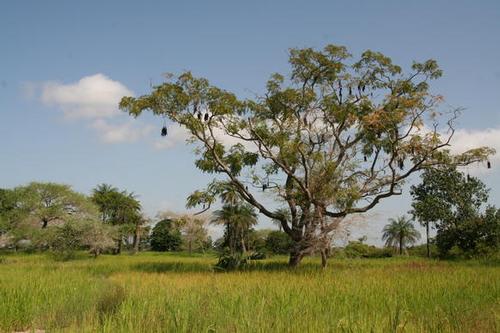 Landscape Casamance region, South SenegalPhoto: Mathieu DAMMAN CC 1.0 Genericno changes made
Tropical jungle is found in the southwest of the Casamance region. The coast and the river basins look green with e.g. mangrove forests.
The hills of Cap Vert are the remains of an old volcanic island. The Petite Côte north of Cap Vert has beautiful sandy beaches. Behind the beaches are extensive sand dune areas that extend up to 20 km inland. To the south of Joal, the coast becomes swampy and there are many creeks, interspersed with wide river estuaries.
The national symbols of Senegal are the lion and the baobab or monkey bread tree.
---
Sources
Derksen, G. / Gambia, Senegal
Gottmer
Dirkx, J. / Reishandboek Senegal
Elmar
Else, D. / The Gambia and Senegal
Lonely Planet
Gambia en Senegal
Cambium
Hesseling, G. / Senegal/Gambia : mensen, politiek, economie, cultuur
Koninklijk Instituut voor de Tropen

CIA - World Factbook

BBC - Country Profiles
Last updated November 2023
Copyright: Team
The World of Info