NORTHERN IRELAND
Vacations and Sightseeing

Basic information
Official language
English
Capital
Belfast
Area
13.843 km²
Population
1,893,667 (2021)
Currency
pound sterling (GBP)
Web
.uk
Code.
GBR
Tel.
+44

Cities in NORTHERN IRELAND
Vacations and Sightseeing
There are plenty of places to visit in Northern Ireland. Below are some of the most important.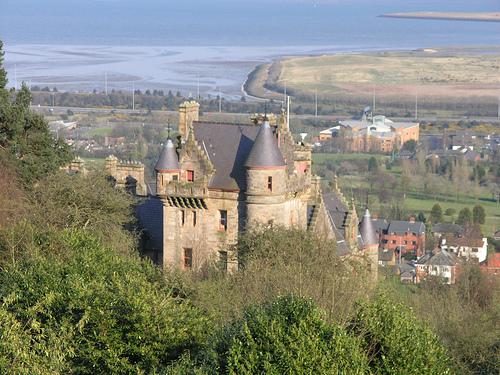 View from Belfast castle, Northern IrelandPhoto: RobRyb CC 3.0 Unported no changes made
Belfast offers the excitement and vibrancy of a British capital while at the same time being the gateway to the rural part of Northern Ireland. The city is compact and easy to travel, either by car or on foot. Belfast is rich in industrial heritage culture. The large exhibitions in the Ulster Museum tell the bigger picture of the city's heritage and on Cultuurland you even hear the stories of people. Belfast is full of attractions for all ages and interests. you can sit on the slopes of Ave Hill, high above sea level. Belfast Caste is a must see. If you visit the city with children, don't miss W5, a large interactive museum with fascinating exhibitions. And in the summer, there is no better place to relax than Sir Thomas and Lady Dixon Park or Cave Hill Country Park.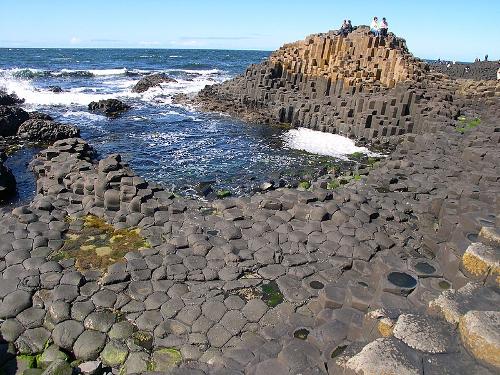 Giant's Causeway Northern IrelandPhoto: Code Poet CC 2.0 Generic no changes made
The Giant's Causeway, known for its polygonal columns of layered basalt, is a rock formation and a UNESCO World Heritage Site. Due to a volcanic eruption 60 million years ago, it is the centerpiece of a protected area of natural beauty and has attracted visitors for centuries. The naming has to do with a legend where an Irish giant fought a Scottish giant. The Scottish giant fled back and destroyed his path, the Giant's Causeay is the piece that remained.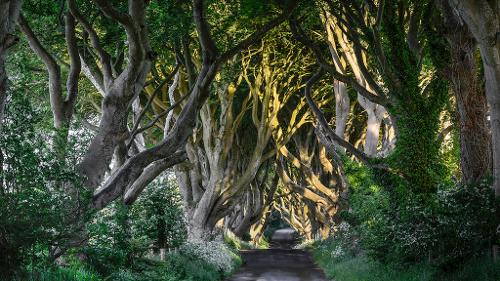 Dark Hedges Northern IrelandPhoto: Ky0n Cheng in the public domain
Northern Ireland is also the place where many recordings were made for the "Game of Thrones" series, which has many fans worldwide. In any case, a visit to the Dark Hedges is recommended, the section of the Kingsroad known for Arya Stark's escape from King's Landing. Most often also Dunluce, who modeled for Harrenhall and Larrybane, where Brienne of Tarth Ser defeated Loras of the flowers and Cushendun Caves (where Mellisandre gave birth to the shadow child) are visited. In Ballington harbor, Theon Greyjoy first met his sister Yara. In short, a multitude of film locations can be found in the immediate vicinity of Belfast.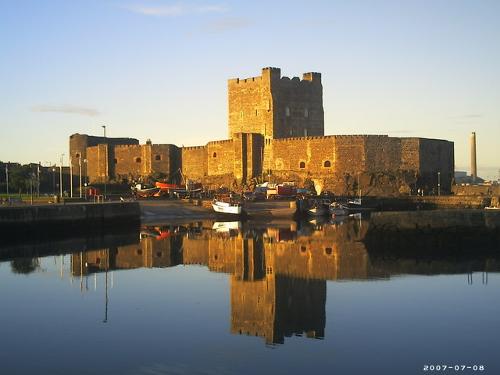 Carrickfergus Castle Northern IrelandPhoto: Stewart (CC BY-SA 2.0) no changes made
Northern Ireland is a country of castles, in addition to the already mentioned Dunlace there is the beautiful castle in Carrickfergus. In the middle of this town is Carrickfergus Castle. The castle was built in the 12th century by the Normans. The castle is largely surrounded by water. It is one of Northern Ireland's best preserved medieval buildings and was strategically important. The castle can be visited all year round. There is an exhibition on the history of the castle and you can admire cannons from all eras.
---
Sources
Cahill, M. J. / Northern Ireland
Chelsea House Publishers
Day, C. / North of Ireland
Cadogan
Wikipedia
CIA - World Factbook
BBC - Country Profiles
Last updated November 2023
Copyright: Team
The World of Info