NICARAGUA



Geography and Landscape
Geography
Nicaragua is located in Central America. Nicaragua borders both the Caribbean Sea and the northern Pacific Ocean and lies between Costa Rica and Honduras. The surface area of Nicaragua is almost 130,000 square kilometres.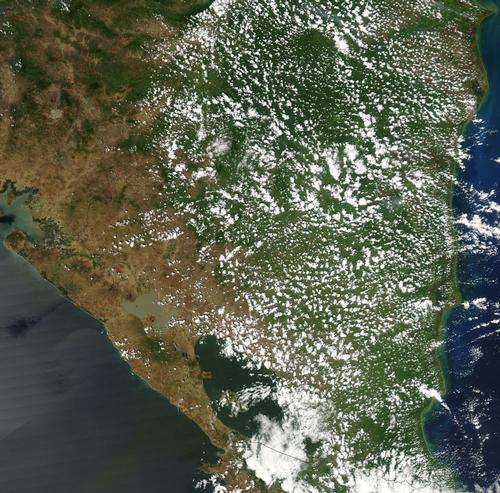 Nicaragua Satellite PhotoPhoto: Public domain
Landscape
The western area is mountainous, where the Cerro Negro and Momotombo volcanoes, among others, rise. The eastern part of the country is a tropical lowland that is largely covered by rainforest.
The three most important regions are the Pacific lowlands with nearly forty volcanoes, the central mountain range that reaches almost to the border with Costa Rica, and the Caribbean lowlands, a sparsely populated area with a lot of tropical rainforest. The highest (extinct) volcano in Nicaragua is Pico Mogotón (2107 metres). The stratovolcano Mogotombo (1297 m), was still active in 2015.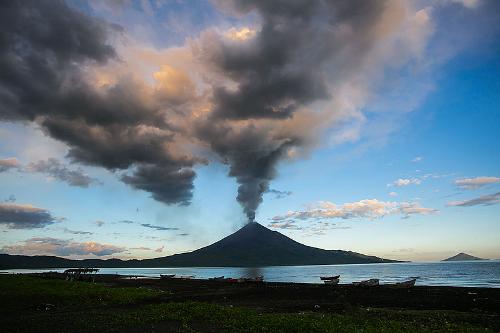 Momotombo, NicaraguaPhoto: Jorge Mejia Peralta CC 2.0 Generic no changes made
In the southwest are two large lakes; Laco Managua and Laco de Nicaragua (148 kilometres long and 55 kilometres wide).
Climate and Weather
Nicaragua has a tropical climate with large climate differences. The western lowlands are very warm, but there is always enough fresh wind during the rainy season (May to November). In the dry season (December to April) there is usually a wind that brings a lot of dust. The eastern lowlands (tropical rainforest), are always wet and hot and it can even rain heavily during the short dry season (March to May). Temperatures vary according to altitude, but annually they range between 15 and 35 degrees. The afternoon temperature in the capital Managua is between 30 and 36 degrees.
Plants and Animals
Plants
Nicaragua has many protected areas, such as the rainforest, the volcanoes and the nature reserve. Common vegetation includes: almond, banana, cedar, pine, coconut palm, mahogany, pok wood, quebracho.
Animals
The protected rainforest in the northwest contains an abundance of animal species including panther cats, warthogs, pumas, jaguars, sloths, crocodiles, navel-gazers, parrots, pelicans and spider monkeys. Some of the bird species in this area are the hummingbird, the red woodpecker and the quetzal.
---
Sources
Elmar Landeninformatie

CIA - World Factbook

BBC - Country Profiles
Last updated August 2023
Copyright: Team
The World of Info