GUINEA



Geography and Landscape
Geography
Guinea is located in West Africa on the Gulf of Guinea and borders the Atlantic Ocean between Guinea-Bissau and Sierra Leone. Guinea also borders the Ivory Coast, Liberia, Mali and Senegal. The surface area of Guinea is 245,857 square kilometres.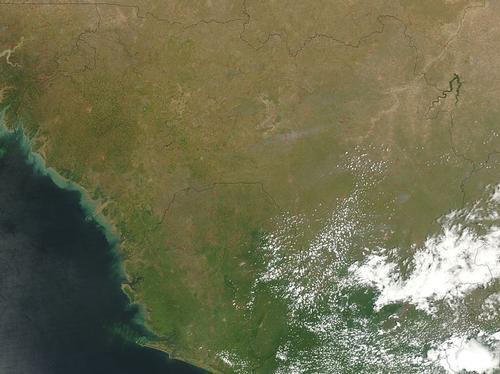 Guinea Satellite PhotoPhoto: Public domain
Landscape
Guinea is divided into three landscape zones. Basse-Guinee is an area consisting of a low coastal plain cut by many small rivers with an average altitude of 1800 metres.
The second zone is called Moyenne-Guinee and consists of the barren Fouta Djalon highlands with an altitude of 600 to 1500 metres. The third area is Haute-Guinee. This area consists of plains with savannah vegetation. Off the coast are many small islands, including the Iles de Los.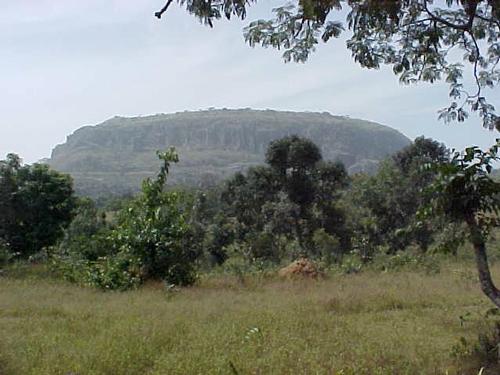 Landscape Fouta Djalon, GuineaPhoto: Jeff Attaway CC 2.0 Generic no changes made
Climate and Weather
Guinea's climate is tropical, hot and wet. Guinea is one of the wettest countries in West Africa. From May to October is the rainy season. In Conakry, the country's capital, an average of 4 metres of rain falls per year, whereas in the centre of the country it is less than 2 metres. From December to February, the harmattan winds blow in Guinea. These desert winds bring in grey sand and make for poor visibility.
Plants and Animals
Plants
The eastern part of Guinea is covered with savannah vegetation, but the jungles here are threatened by agriculture. Trees are also cut down for road construction. Common vegetation: baobab, banana, ebony, mahogany, coconut palm, teak and oil palm.
Animals
The animal world also suffers from poaching and the economy. Animals found in Guinea include monkey, baboon, duiker, hyena, crocodile, hippo, elephant and panther.
In 2021, it was announced that as early as 2018, scientists had discovered a new species of bat in the West African country, the orange-coloured Myotis nimbaensis.
---
Sources
Elmar Landeninformatie

CIA - World Factbook

BBC - Country Profiles
Last updated October 2023
Copyright: Team
The World of Info