CONGO-BRAZZAVILLE
Population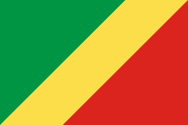 Population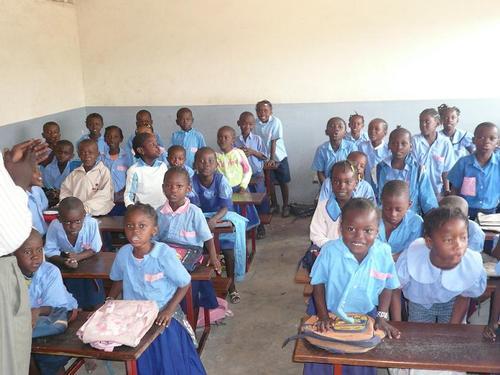 Schoolchildren Congo BrazavillePhoto: Public domain
There are 4,954,674 people living in Congo Brazzaville (2017). This number continues to increase by 2.11% per year. Although the birth rate is very high, the high infant mortality rate and the low life expectancy of the people due to AIDS make the population growth rate relatively low. Hundreds of thousands of residents also left the country during the civil war. 66.2% of the population lives in urban areas of which Brazzaville (1.9 million inhabitants) and Pointe-Noire (970,000 inhabitants) are the largest. The rest live in the urbanised area along the railway connecting these two cities.
Of the various Bantu tribes that make up the population, the Kongo (48% of the total population) and the Teke (about 17%) are the most important. Especially in Brazzaville and its surroundings, many Kongo live; the Teke populate the central part of the country. Both groups are subdivided into many subgroups, each with their own language. Only the Pygmies who live in the sparsely populated north do not belong to any Bantu tribe. They did, however, adopt the languages of their compatriots.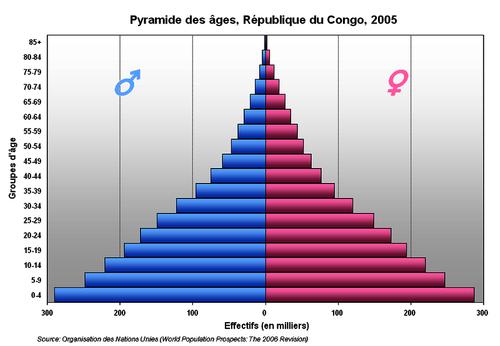 Population pyramid 2005 Congo BrazzavillePhoto: Public domain
Language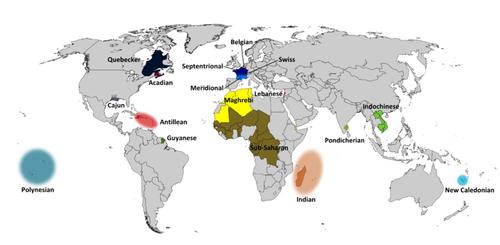 French dialects worldwidePhoto: Jonatan Argento CC 3.0 Unported no changes made
The official language of Congo Brazzaville is French. Furthermore, Kikongo, Lingala, Teke, Sangho and English are spoken.
Religion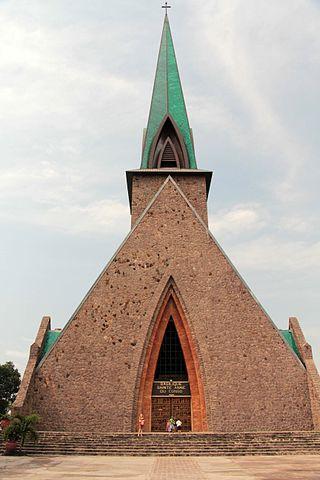 Basilica Sainte-Anne du Congo in the capital BrazzavillePhoto: Blandaucongo CC 3.0 Unported no changes made
About half of the Congolese are Christian (mostly Roman Catholic), the other half follow animistic traditions. A Protestant minority adheres to the Church of Jesus Christ on Earth, the largest independent Christian church in Africa. There is also a small percentage of Muslims living in Congo Brazzaville.
---
Sources
Elmar Landeninformatie
Wikipedia
CIA - World Factbook
BBC - Country Profiles
Last updated August 2023
Copyright: Team
The World of Info