BAHAMA'S
Geography and Landscape

Basic information
Official language
English
Capital
Nassau
Area
13.880 km²
Population
396,913 (2021)
Currency
Bahamian dollar (BSD)
Web
.bs
Code.
BHS
Tel.
+1

Geography and Landscape
Geography
The 700 islands that make up the Bahamas are the northernmost islands in the Caribbean Sea. The islands all have palm beaches. Thirty islands are inhabited. The Bahamas cover some 13,940 km2. The archipelago is located east of Florida and northeast of Cuba.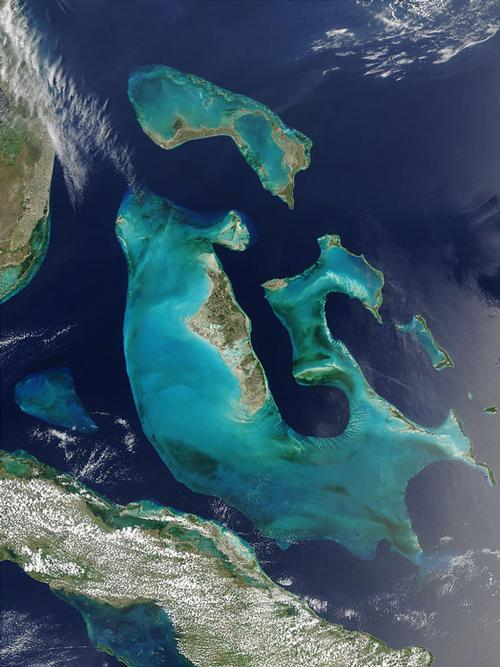 Bahamas Satellite photoPhoto:Public domain
Landscape
The islands are quite flat, but rocky. The highest point is on Cat Island, The Alvernia protrudes 62 meters above sea level. There are also about 2500 mini islands (cay's). The largest island is Andros about 180 kilometers south-east of Florida. The Bimini Islands are northwest of it. To the north is Grand Bahama with the second largest city of Freeport. Great Abaco is east of that. The second largest island of Great Inagua is located in the South. Other islands are also Eleuthera, Cat, San Salvador, Acklins, Crooked and Mayaguana.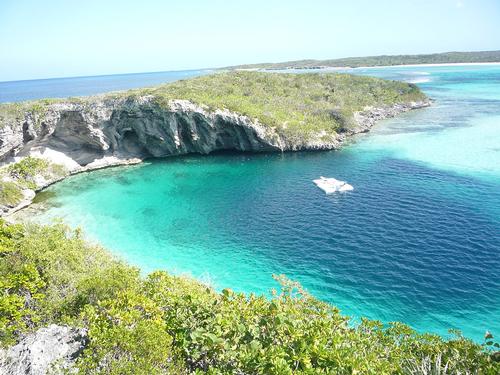 Bahamas LandscapePhoto: Ton Engwirda CC 3.0 Netherlands no changes made
Climate and Weather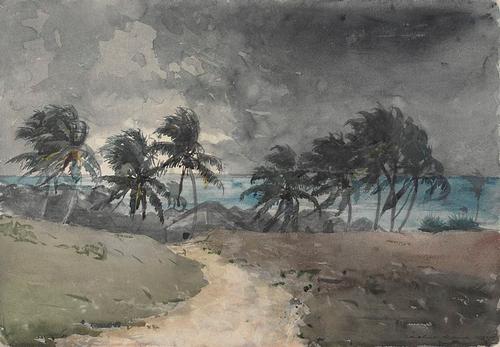 Bahamas Imminent StormPhoto: Public domain
The islands have a tropical maritime climate, which means that it is warm, but not too hot. The sun shines an average of 320 days a year, reaching an average of seven to nine hours of sunshine a day. Yet it is not only sunny. Every now and then there is a rain shower. Most rain falls between May and October. The minimum temperature is fifteen degrees in winter. In summer it is rarely warmer than forty degrees. This is due to the cool wind coming from the sea.
Hurricanes are less common than in the Caribbean islands, except in recent years, as in the United States. The hurricane season is from June to November. One speaks of a hurricane at wind speeds of more than 120 kilometers per hour (Category I hurricanes). Wind speeds can reach a devastating 250 kilometers per hour (Category V hurricanes).
Plants and Animals
Plants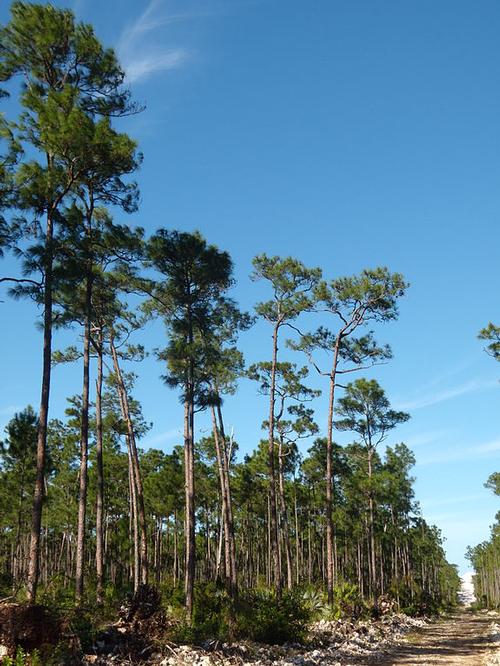 Bahamas Pine TreesPhoto: Caleb Spiegel/USFWS CC 2.0 Generic no changes made
The rocky bottom of the archipelago means that the flower and plant population is not very extensive. Still, there are 1370 trees and plant species found in the Bahamas. 121 of these are native and do not exist anywhere else. Examples of this are the Bahamian mahogany and the Bahamian pine. Pine trees are the most common trees in the north and west of the Bahamas, supplemented by scrub and palms. Mahogany trees were also common here, nowadays this species is somewhat more rare.
Animals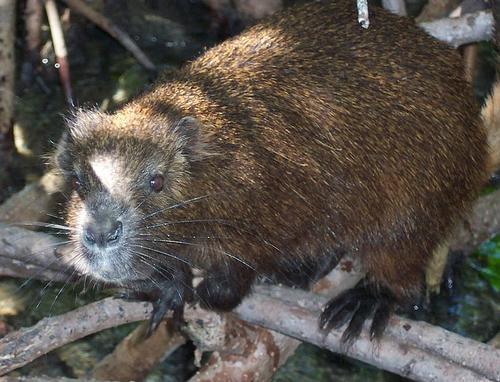 Hutia BahanasPhoto: Yomangani in the public domain
The Bahamas has thirteen native animal species that are threatened with extinction. Twelve of these animals are bat species. The other, most special, species that only occurs in the Bahamas is the hutia, related to the guinea pig. The animal is the size of a cat. This rodent is also threatened with extinction. Furthermore, the Bahamas is home to many wildlife such as donkeys and horses. Many fish species live in the sea, including the dolphin.
---
Sources
Elmar Landeninformatie
Macculla, P.E. / Bahamas
Baker, C.P. / Bahamas
CIA - World Factbook
BBC - Country Profiles
Last updated May 2023
Copyright: Team
The World of Info