ARMENIA
Vacations and Sightseeing

Basic information
Official language
Armenian
Capital
Jerevan
Area
29.743 km²
Population
2,968,127 (2021)
Currency
dram (AMD)
Web
.am
Code.
ARM
Tel.
+374

Cities in ARMENIA
Vacations and Sightseeing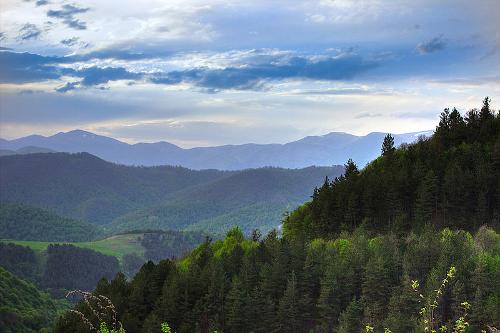 Dilijan National Park ArmeniaPhoto: H-dayan CC 3.0 Unported no changes made
The mountainous Armenia, less than 10% of Armenia, lies below 1000 meters with peaks of more than 4000 meters, is not yet a popular holiday destination for most Europeans. Armenia attracts about 500,000 tourists a year, mostly Armenians living abroad and Iranians from the neighboring country.
The most popular destination is northern Armenia, a green and mountainous area that has been declared a national park.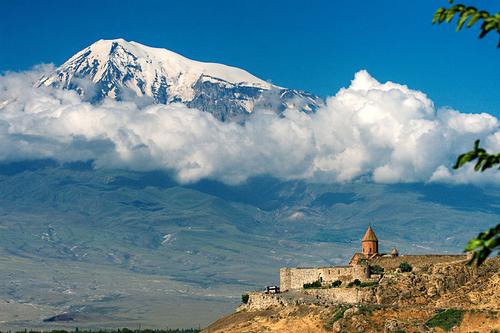 Khor Virab Monastery ArmeniaPhoto: MrAndrew47 CC 3.0 Unported no changes made
The former Soviet resorts are being converted as much as possible into small hotels, monasteries (including Khor Virab, Haghpat, Sanahin and Geghard, of which the last three are on the UNESCO World Heritage List) and churches are being restored. The policy of the Armenian government is aimed at attracting more tourists from Europe, who would then definitely want to use the longest cable car in the world (5.7 km) and one of the highest (1924 meters) freshwater lakes in the world. visit.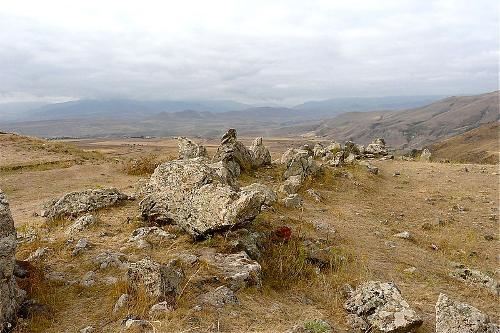 Carahunge ArmeniaPhoto: Rita Willaert CC 2.0 Generic no changes made
Armenia also has its own 'Stonehenge', Carahenge is a collection of 204 upright stones, at least 500 years old and probably served as an astronomical observatory and/or religious center. The cave city of Khndzoresk is also very special, the houses are carved out of the tuff hills.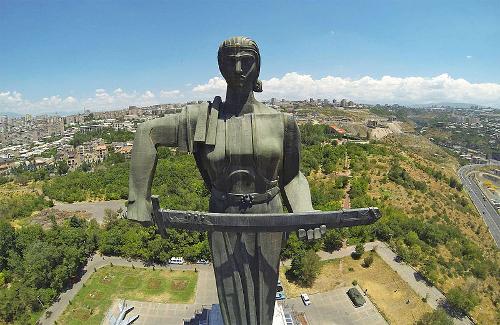 Mother Armenia YerevanPhoto: Mosinyan CC 3.0 Unported no changes made
The capital Yerevan has many historical sites, monuments, museums and Orthodox churches. The statue of Mother Armenia can be found in Yerevan. The female figure, with a height of 23 meters, overlooks the city and is full of symbolism. She looks towards the Turkish border and holds a sword defensively in front of her. The statue is located on a Soviet square at the end of the Haghtanak (victory) park. The view of the city from the statue is phenomenal. The National Art Gallery in Yerevan is definitely worth a visit if you have even the slightest interest in art. The greatest European masters of the former Soviet Union are represented. Big names you can meet there? Rodin, Rubens, Van Dijck, but also Armenians such as Yervand Kochar and Martiros Sarian. Just outside Yerevan in the city of Garni stands an impressive Hellenistic Sun Temple.
Mount Ararat, historically part of Armenia, is the highest mountain in this region. The mountain is now officially located in Turkey, but is still considered a national symbol by the Armenians and can even be seen on the national emblem of Armenia.
---
Sources
Elmar Landeninformatie
CIA - World Factbook
BBC - Country Profiles
Last updated May 2023
Copyright: Team
The World of Info