ARMENIA
History


Cities in ARMENIA
History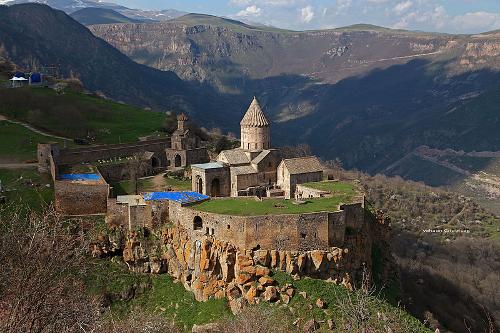 Armenia Tatev Monastery 9th centuryPhoto: Vahag851 CC 4.0 International no changes made
An important aspect of the Armenian national identity is the very old Christian civilization. The people of Armenia, under the leadership of Grigor the Illuminator, were converted to Christianity as early as 301 AD.

Armenians originally inhabited a much larger area than the current republic. However, their habitat was divided up in the 17th century. In the 19th century, much of Armenia came under the Russian sphere of influence. Many Armenians fought in the First World War with the Russian army against the Ottomans. During World War I, numerous ethnic Armenians in the Ottoman Empire were forcibly deported, as a result of which between 600,000 and one and a half million ethnic Armenians were killed.

After World War I, Armenia was briefly formed with Georgia and Azerbaijan created the Caucasian Federation, then formed an independent republic from 1918 to 1920. In 1920 the country was annexed to the Soviet Union.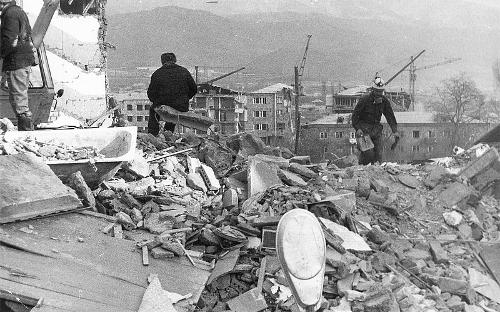 Armenia Spitak 1988 EarthquakePhoto: LoMit CC 4.0 no changes made
In February 1988, the north of Armenia was hit by a major earthquake, killing approximately 25,000 people. Many people in Northern Armenia still live in emergency housing. In the same year, a conflict arose with neighboring Azerbaijan over the Armenian-inhabited area of Nagorny-Karabakh, located in Azerbaijan.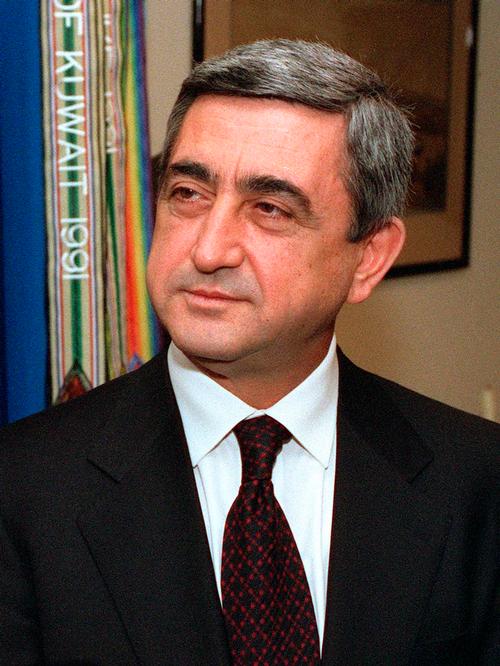 Armenia Serge SarkisianPhoto: Robert D. Ward in the public domain
In August 1990, Armenia declared its independence from the Soviet Union. The war and deteriorating economic conditions, partly due to an economic blockade instituted by Azerbaijan and Turkey, brought the government of Armenia's first president Levon Ter- Petrossian is soon in dire straits. He eventually resigned in 1998. In October 1999, Prime Minister Sarkissian and Speaker of Parliament Demirchian were killed in an attack. The motives are not entirely clear to date. In the 1998 presidential election, former Nagorny-Karabakh de facto leader Robert Kocharian was elected and re-elected in 2003. In March 2007, Prime Minister Makarian suddenly dies of a heart attack and is succeeded by Serge Sarkisian. In February 2008, Sarkisian is elected president. In September 2008, the Turkish president will visit Armenia. In October 2009, the governments of Armenia and Turkey decide to normalize relations. In April 2010, the Parliament of Armenia decided to suspend ratification of the decision to normalize relations due to additional conditions from Turkey. In May 2012, the Republican Party wins elections and Serge Sarkisian is re-elected president in February 2013. Armenia officially joins the Russian-led Eurasian Customs Union in 2015 and does not choose to sign an association agreement with the EU. In April 2017, Sarkasian wins the parliamentary elections. In December 2018 Nikol Pashinyan calls a snap election to remove the Republican Party majority in parliament, and his My Step Alliance wins an overwhelming majority. In the end of 2020 Azerbaijai gains in an offensive against Nagorno-Karabakh lead to protests against Mr Pashinyan for agreeing to a ceasefire brokered by Russia.
Sources
Elmar Landeninformatie
CIA - World Factbook
BBC - Country Profiles
Last updated January 2023
Copyright: Team
The World of Info