ARMENIA
Geography and Landscape

Basic information
Official language
Armenian
Capital
Jerevan
Area
29.743 km²
Population
2,968,127 (2021)
Currency
dram (AMD)
Web
.am
Code.
ARM
Tel.
+374

Cities in ARMENIA
Geography and Landscape
Geography
Armenia is located in southwest Asia in the Caucasus. Armenia borders: Turkey to the west, Georgia to the north, Azerbaijan in the east and Iran in the south. The area of Armenia is 29,800 square kilometers.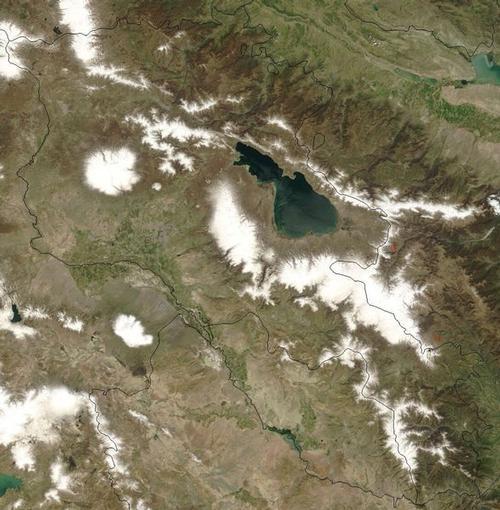 Armenia Satellite PhotoPhoto: Public domain
Landscape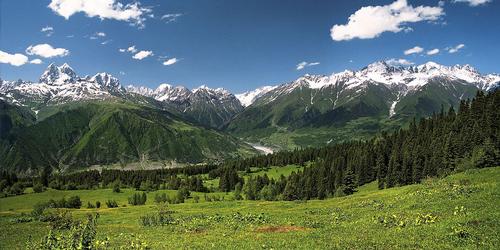 Armenia LandscapePhoto: Public domain
The Ararat valley south of the capital Yerevan is a fertile region where most of the agricultural products come from. More than half of the land is irrigated here. A subtropical strip along the border with Iran is also very fertile- famous are the enormous peaches, sometimes weighing as much as a kilo, that are harvested here. The other parts consist of hills and mountains and the land is rarely lower than 1,000 meters, with the Aragats mountain at 4095 meters as the highest point.
There are more than 200 rivers in Armenia, due to height differences and rapids none all navigable and about 100 picturesque lakes.
Climate and Weather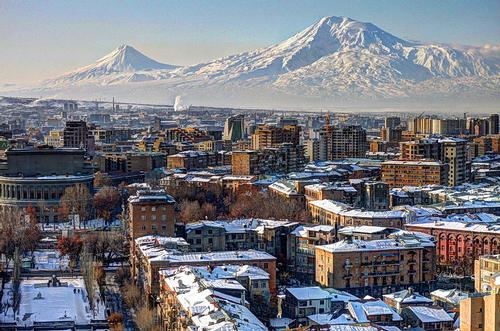 Armenia Winter in YerevanPhoto: Serouj Ourishian CC 3.0 Unported no changes made
Armenia has a continental climate with warm summers and cold winters. In the Ararat Valley it freezes about 100 days a year. In the mountains it is even cooler and more humid. In winter, temperatures of minus 30 degrees Celsius are normal. However, the far south of the country is subtropical and even has pleasant temperatures in winter. The best time to travel is in the spring or autumn to avoid the summer heat and winter cold.
Plants and Animals
Plants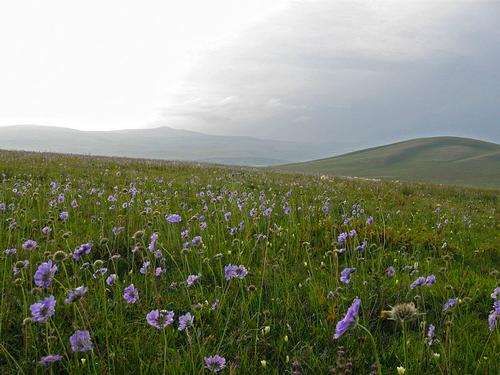 Armenia Wild FlowersPhoto: Valen1988 CC 3.0 Unported no changes made
There are five vegetation types in Armenia: tundra, alpine meadow, forest, steppe and semi-desert. In the subtropical southeast and northeast of the country are birch and oak forests.
Animals
Lynx ArmeniaPhoto: David Castor in the public domain
Bears, wild cats, jackals, vipers, scorpions and (rare) leopards live in the semi-desert. In the forests the Syrian bear, lynx and various bird and squirrel species are the inhabitants. The Armenian alpine pastures include wild goats, mouflons and chamois (antelope-like goat).
---
Sources
Elmar Landeninformatie
CIA - World Factbook
BBC - Country Profiles
Last updated August 2023
Copyright: Team
The World of Info