VATICAN CITY



Geography and Landscape
The Vatican City is located in Southern Europe and is a country of its own in the city of Rome. It is located west of the Tiber River and is under the authority of the Pope.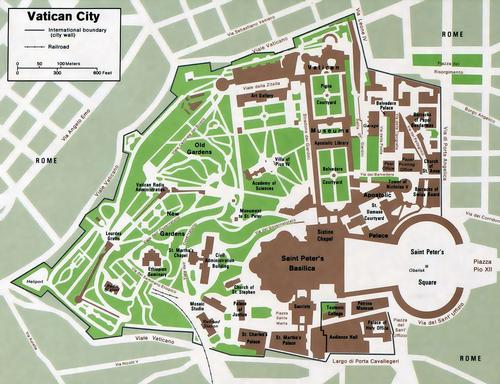 Vatican City MapPhoto: Public Domain
The Vatican City includes St Peter's, the Vatican palaces and museums and the Vatican gardens and buildings. The mini-state has an area of 44 hectares, making it the smallest country in the world. The buildings of the Vatican City are bordered by the medieval and Renaissance enclosure along Viale Vaticano and the colonnade of St Peter's Square.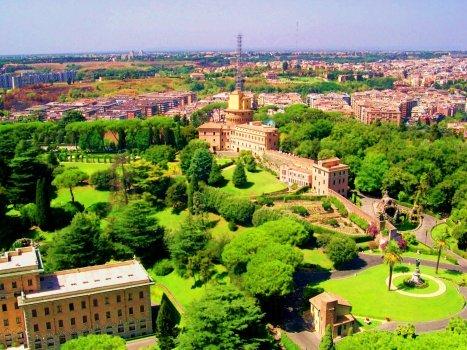 View of the Vatican GardensPhoto: Marek.69 CC 3.0 Unported no changes made
Climate and Weather
Vatican City has a Mediterranean climate with warm, dry summers and mild and wet winters. The average annual temperature in Vatican City is 15°C. Below is a list of other weather facts.
Average maximum temperaturer Rome: 21 °C
Average minimum temperature Rome: 10 °C
Average rainfall in Rome: 3,78 centimeter
Sunny days/year in Rome: 2.516 uur
In the summer months it is probably too hot for a city trip. In spring and autumn the weather is usually great for a city trip. It is then between 15° C and 25° C. Moreover, it is often less crowded in Vatican City in autumn and spring than during the high season (summer).
Plants and Animals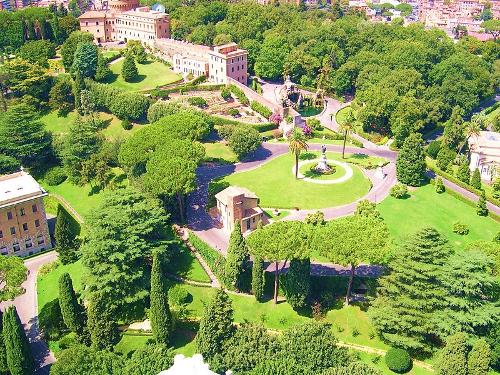 Gardens of Vatican CityPhoto: Marek 69 CC 3.0 no changes made
Vatican City is an urban area. There are stray dogs, stray cats and pigeons, but there is no animal life worth mentioning. Of course, there are some trees in the Vatican City. Among them: beech, cedar, cypress, pine, eucalyptus, olive, palm tree and fig tree.
---
Sources
Elmar Landeninformatie

CIA - World Factbook

BBC - Country Profiles
Last updated August 2023
Copyright: Team
The World of Info