TURKEY
Beldibi

Beldibi
This modern seaside resort is located in the middle of Mediterranean forests in Turkey. Beldibi is fully equipped to be the perfect destination for the tourist looking for a relaxing sun holiday. You will find a wide range of shops, restaurants, bars, discos and other entertainment venues. The pebble beaches of Beldibi offer numerous facilities for water sports enthusiasts and sun lovers, so they will get their money's worth here.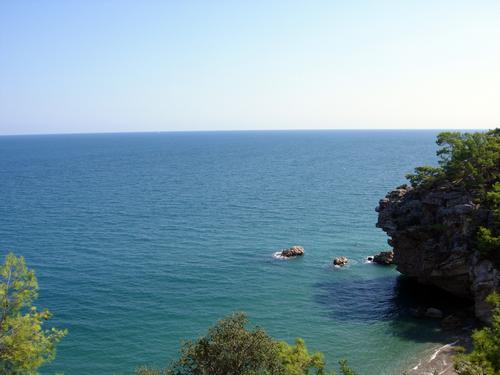 Beldibi Clear SeaPhoto: FlankerFF CC 3.0 Unported no changes made
Location
Beldibi is located on the Turkish south coast, roughly between Kemer and Antalya. Kemer is 11 kilometers to the south and Antalya is about 30 kilometers to the northeast. As mentioned, Beldibi is located between the woods. That these forests are beautiful is proven by the fact that they are housed in the Olympos Beydaolarý nature park. If you travel a little further west, the forests become more mountainous. Here lies the Taurus Mountains, where the peaks reach up to 1500 meters. Antalya Airport is also about 45 kilometers away, so you don't have to travel too long.
Weather
Like the rest of the Turkish south coast, Beldibi also has a pleasant Mediterranean climate. Between May and September you are guaranteed perfect beach weather, with temperatures between 25 and 40 degrees. Winters are of course a bit colder, but even then the temperature is still pleasant. Beach weather is not a certainty, but there is absolutely no question of harsh winter weather as we know it in the Netherlands! For example, the water temperature never drops below 15 degrees and the mercury regularly hits 20 degrees even in January. Yet it is a lot quieter then. An advantage in terms of prices and tranquility, a disadvantage when you come for fun. After all, there is a lot less to do.
History
Beldibi is a modern seaside resort and therefore has no long history. From the 80s of the last century, resort tourism started in Turkey and since then Beldibi has turned from a sleepy fishing village into a pleasant town with a bustling center. More recently, in 2010, the village has been ravaged by severe storms, causing considerable damage. Fortunately, the damage has now been repaired. The area has a rich history: both Kemer and Antalya have been important cities. In the time when western Turkey was still Greek, and also in the time of the Seljuks (around 1000 AD), both cities were important trading posts, which can still be seen today.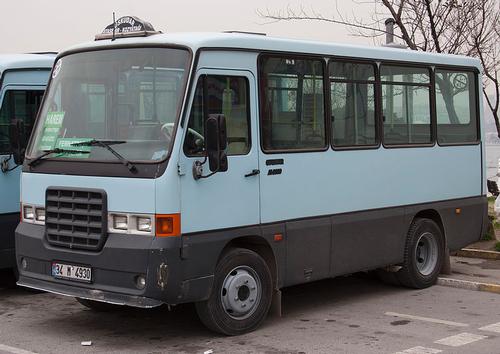 Dolmus VanPhoto: Mr.choppers CC 3.0 Unported no changes made
A trip to these cities is therefore highly recommended. You don't have to resist the distance, because both cities can be reached within 15 minutes to half an hour. Moreover, a dolmus (minivan) does not cost much. For a complete overview of the history of Turkey see the history page of Landenweb.
Sights
Beldibi itself has no historical sights, but it is a nice town. It is cozy, with numerous terraces and entertainment options and there are also all kinds of nice shops with art, leather goods and souvenirs. Moreover, there is also plenty to do in the area. You can visit the Beldibi caves, where ancient archaeological treasures have been discovered. You can even admire unique petroglyphs here! The dripstone caves of Damlatas are also worth a visit.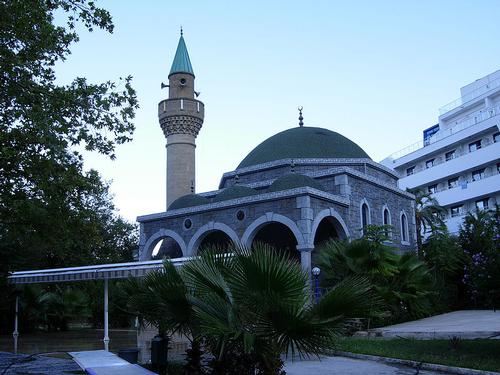 Beldibi MosquePhoto: FlankerFF CC 3.0 Unported no changes made
Tips
The beautiful surroundings are ideal for long, adventurous walks. Remember to hire a guide, because it happens all too often that tourists get lost here! The ruin of a Byzantine chapel on the north bank of the Goynuk River is well worth a visit.