TENERIFE
Playa de las Americas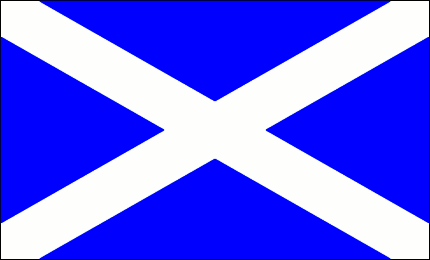 Playa de las Americas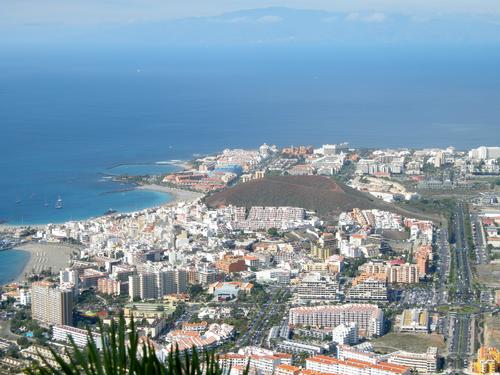 Playa de las AmericasPhoto: Arnstein Rønning CC 3.0 Unported no changes made
Most people who choose Tenerife for their holiday travel to Playa de las Americas on the south coast of the island. This coastal village has been built entirely according to the wishes and requirements of the modern Western tourist. Sun, sea and sand are effortlessly combined here with modern entertainment venues and luxury hotels. There is a real holiday atmosphere in Playa de las Americas. This casual, relaxed and calming atmosphere will absolutely ensure that you completely unwind in this Spanish city.
Location
The resort is part of the municipality of Arona in the south of the Canary Island of Tenerife and borders the beaches of the Costa Adaje to the north. The nearest airport is less than 20 kilometers away, so after your flight you will be at your destination within a few minutes. You can also take a boat from neighboring Los Cristianos to other Canary Islands, such as La Gomera and El Hierro.
Weather
Of course you are looking for warm weather when you go on vacation, but you don't want heat waves and extreme temperatures either. That is what makes the Canary Islands in general and Playa de las Americas in particular so special. There is little rain here, especially in the summer months very little, and the temperature remains very attractive all year round. In the summer months the average temperature goes towards thirty degrees and in the winter months it drops to about 20 degrees, but the temperature of the sea remains quite pleasant between 20 and 25 degrees Celsius almost all year round.
History
The Canary Islands have served as the trading post of the Spanish for a long time in their history, but what has long been unknown and even kept secret by the Spanish is that the native population of Tenerife was exterminated by the conquistadors when they arrived on the island. Today there is more attention for the original population and there are several museums that devote exhibitions to this. Playa de las Americas itself was built as a holiday resort next to Los Cristianos after the Second World War and thus mainly houses hotels.
Sights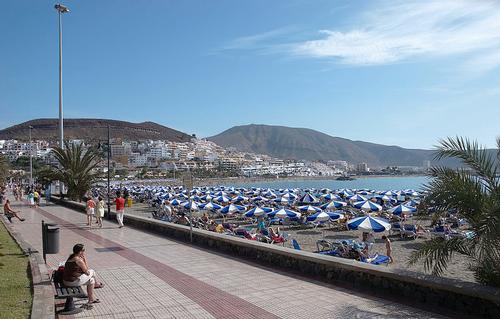 laya de las Americas BoulevardPhoto: Wouter Hagens CC 3.0 Unported no changes made
The Canary Islands in general and Playa de las Americas in particular will not go down in history books as very attractive destinations when it comes to cultural attractions. Because a large, high-quality civilization has never really established itself, there is also a lack of remnants of it. Playa de las Americas itself consists mainly of hotels, apartments, resorts, restaurants, cafes, bars and other modern entertainment venues. There is a very good holiday atmosphere, but it is not very authentic.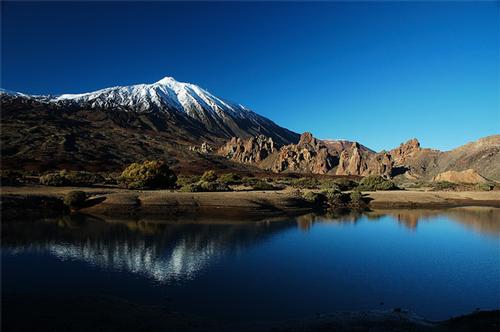 Playa de las Americas El TeidePhoto: Alumnado Módulo ITG CC 2.0 Generic no changes made
Fortunately, there is plenty to do in the Playa de las Americas area. Especially the beautiful inland of Tenerife is very worthwhile. The volcanic landscape sometimes feels otherworldly. The highlight, both figuratively and literally, is of course the El Teide volcano. This over 3700 meters high volcano is also the highest point in Spain. You can also climb the volcano. If you don't like that, you can also go up by cable car. This way you can enjoy a breathtaking view of the lunar landscape of Tenerife within minutes.
Tips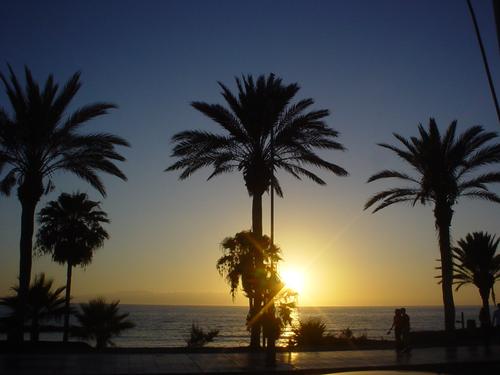 Tenerife, Playa de las Americas Boulevard at SunsetPhoto: Kirkjimmy in thr public domain
Playa de las Americas is also a great destination when traveling with children. There is also a lot to do on the island for the younger generations. There is a very large nature park, which is located on the north coast of the island. Loro Parque is home to many different animals, including a multitude of exotic birds and many sea creatures. The animal park has, among other things, the largest dolphinarium in Europe. Definitely recommended for a day out.
When you stay in Playa de las Americas you can also easily make trips to other islands of the Canary archipelago. Boats regularly depart from nearby Los Cristianos to transport you to the islands of El Hierro and La Gomera. If you want to do something different for a day and see something different, such an outing is definitely a nice alternative.
As mentioned, Playa de las Americas consists mainly of hotels, apartment resorts and associated facilities and entertainment venues, such as numerous modern clubs, trendy cafes and luxury restaurants. In general, the quality of the accommodations does not leave anything to be desired. You often stay in large, luxurious, all-inclusive resorts. Combine sun, sea and beach with luxury, comfort and quality and experience a sublime holiday in Playa de las Americas.