PERU
Vacations and Sightseeing

Basic information
Official language
Spanish
Capital
Lima
Area
1.285.216 km²
Population
33,768,214 (2021)
Currency
sol (PEN)
Web
.pe
Code.
PER
Tel.
+51

Cities in PERU
Vacations and Sightseeing
Peru is an interesting country especially for nature lovers. Special attractions include the Andes Mountains, Lake Titicaca and the Colca Canyon.
Peru is of course also known for its important legacy of ancient cultures. One of the biggest tourist attractions is Cuzco, the old capital of the Inca Empire. The ruins of Machu Pichu are the most visited.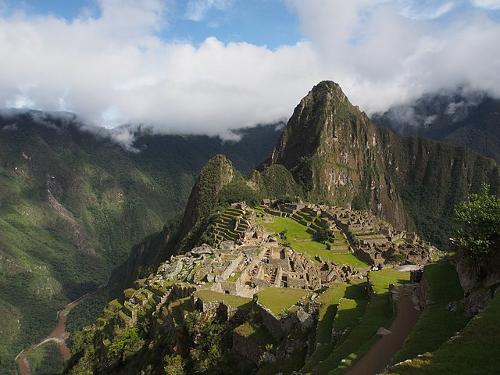 Machu Pichu, lost city of the Inca's in PeruPhoto: Esteban Garay H CC 4.0 International no changes made
The mysterious Nazca Lines in the Southern Desert are also very popular. The spectacular find of the tomb of "El Señor de Sipan" in northern Peru opened up a new attraction for tourism.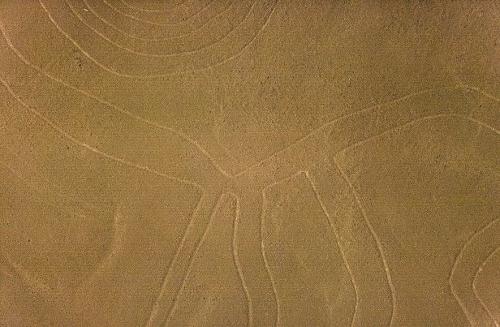 Lines of Nazca culture in PeruPhoto: Peter van der Sluijs CC 3.0 Unported no changes made
The Peruvian government is expecting more than one million visitors per year in the not too distant future. The biggest stumbling block to reaching this number quickly is Peru's inadequate hotel infrastructure.
Lima has many beautiful archaeological sites, popular traditions, numerous museums, art galleries, festivals and an attractive nightlife. The city offers a wide variety of restaurants serving both local specialties and international dishes. The historic center of Lima, made up of the districts of Lima and Rimac, has the characteristic architecture of the colonial era and was declared a World Heritage Site by UNESCO in 1988. Some examples of this historic colonial architecture include the Monastery of San Francisco, the Plaza Mayor, the Cathedral, the Monastery of Santo Domingo and the Palace of Torre Tagle. In addition to visiting archaeological sites, tourists take organized city tours to churches, monasteries, palaces, museums, and galleries.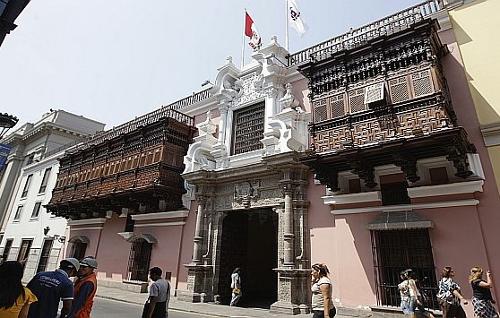 Palace Torre Tagle, Lima, PeruPhoto: Capomo81 CC 4.0 International no changes made
---
Sources
Le Grand, J.W. / Peru : mensen, politiek, economie, cultuur
Koninklijk Instituut voor de Tropen : Novib
Luft, A. / Peru
Elmar,
Lyle, G. / Peru
Chelsea House Publishers,
Peru
Cambium,
Peru, Bolivia
Lannoo
Rensink, E. / Peru
Gottmer,
Te gast in Peru
Informatie Verre Reizen

CIA - World Factbook

BBC - Country Profiles
Last updated November 2023
Copyright: Team
The World of Info