NETHERLANDS
Religion


Cities in NETHERLANDS
Religion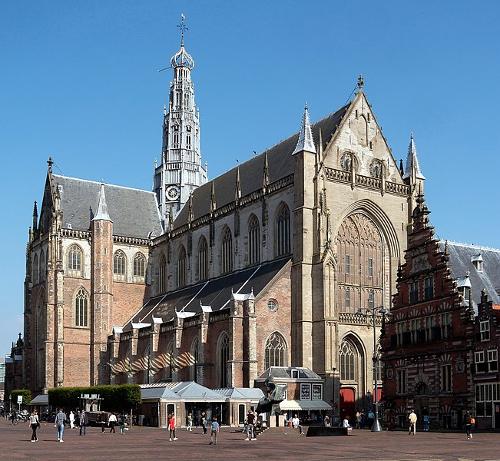 Church St Bavo HaarlemPhoto: Rolf Kranz CC 4.0 International no changes made
Freedom of religion is enshrined in the 1848 constitution. According to estimates by the Central Bureau of Statistics (1997), 40% of the population does not adhere to a religion. Of the faithful, Catholics are numerically the strongest group: 31% of the population; the Dutch Reformed then had 14%, the members of the Reformed Churches in the Netherlands 7%.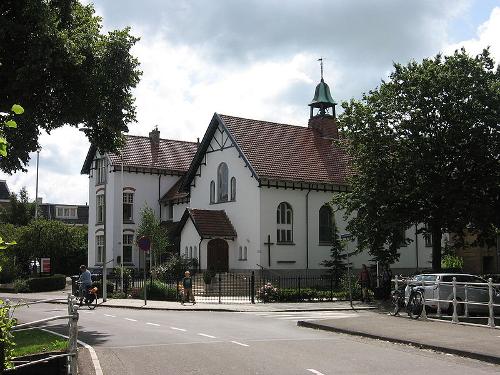 Old Catholic Church Leiden, NetherlandsPhoto: Michiel 1972 CC 3.0 Unported no changes made
The Old Catholic Church was created in the Netherlands in response to the concentration of power in the Roman Catholic Church by the Pope, and with the election of its own bishop by the chapter in Utrecht in 1723, the break with Rome was final. After the First Vatican Council proclaimed the Pope's infallibility in 1870, the Old Catholics and like-minded groups in other countries met in 1889 in the Union of Utrecht. The Old Catholic Church in the Netherlands has about 8,000 members in 26 parishes. Worldwide there are about 500,000 Old Catholics. In 2000, the Antwerp theologian and pastor J. Vercammen was elected head of the Old Catholic Church in the Netherlands.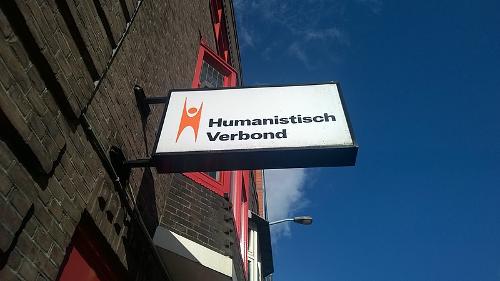 Humanist Alliance Groningen, NetherlandsPhoto: Gijs Bolmeijer CC 4.0 International no changes made
The contemporary development of religion is moving in the direction of secularism. Since the 1950s, the influence of the church in the Netherlands has declined sharply.
The arrival of Moroccan and Turkish workers since the 1960s has resulted in the establishment of Islam (4.2% of the total population in 1997). In addition, Hindus (0.5%) and Buddhists live in the Netherlands.
---
Sources
Haafkens, M. / Nederland
Gottmer
Harmans, G.L.M. / Nederland
Van Reemst
Metze, M. / De staat van Nederland
SUN
Ver Berkmoes, R. / Netherlands
Lonely Planet
CIA - World Factbook
BBC - Country Profiles
Last updated November 2023
Copyright: Team
The World of Info