FIJI
Vacations and Sightseeing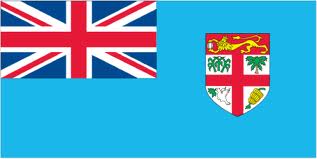 Basic information
Official language
English, Fijian, Hindi
Capital
Suva
Area
18.274 km²
Population
907,285 (2021)
Currency
Fijian-dollar (FJD)
Web
.fj
Code.
FJI
Tel.
+679

Vacations and Sightseeing
Most tourists come from Australia and New Zealand. Due to their spending policies, tourism has become the largest growth sector. After the expensive and busy Hawaii, Fiji is already the second destination in Oceania by number of visitors. A number of attractions are described below.
Many parts of the coast of Viti Levu are covered with mangrove forests. These areas are very rich in wildlife and are favourite spots for local fishing. A boat trip through the winding corridors of the mangrove forests in the Rewa delta from Nausori guarantees an adventurous journey.
The dunes near the coast of the Sigatoka River have been formed over millions of years and are one of the natural highlights of Fiji. The rugged dunes are very different from those of the Sahara. The sand is grey-brown in colour and covered with bushes. The dunes are also one of the oldest burial grounds in the Pacific.
Ideal water conditions, big waves and year-round breeze make windsurfing in Fiji great. Most resorts offer the sport, with instruction if desired. But if you're advanced and looking for something special, go windsurfing in the Mamanuca Islands. With the crystal clear waters surrounding the islands, there is no shortage of other water sports. Diving, swimming, snorkelling, surfing, sailing, fishing, kayaking and much more can be done on almost all the islands.
Sources
Wikipedia

Elmar landeninformatie

CIA - World Factbook

BBC - Country Profiles
Last updated February 2023
Copyright: Team
The World of Info