DUBAI



Geography and Landscape
Geography
Dubai is an emirate and belongs to the United Arab Emirates (UAE). The capital city is Dubai. The emirate of Dubai borders Abu Dhabi to the south, Sharjah to the north-east and the Sultanate of Oman to the south-east. The Persian Gulf lies on the emirate's western coast. Dubai covers an area of 4,114 km² and a lot of land area has been added through land reclamation from the sea.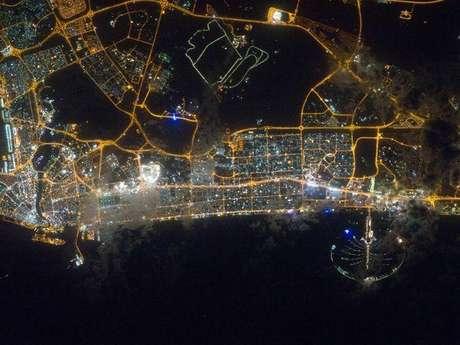 Dubai Satellite PhotoPhoto: Public domain
Landscape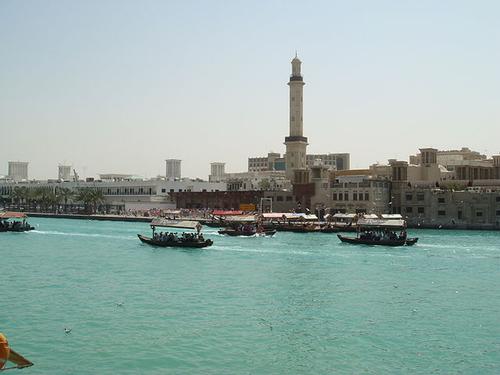 Dubai CreekPhoto: Senemm, CC-BY-SA-3.0 no changes made
Dubai has some of the most spectacular man-made sights in the world. A skyline of skyscrapers and the palm-shaped islands are spectacular. The landscape of Dubai is further shaped by the desert. Gravel deserts dominate a large part of the southern region of the country. The sand consists mostly of compressed shell and coral and is clean and white.

The western Hajar chain has a dry landscape, with mountains up to about 1,300 metres. Dubai has no natural rivers or oases. Dubai has a natural inlet, Dubai Creek, which is dredged deep enough for large ships to pass through. Dubai is in a very stable zone, the nearest seismic fault line, the Zargos Fault, is 120 km away. Experts predict that the possibility of a tsunami in the region is not high either, as the waters of the Persian Gulf are not deep enough to cause a tsunami.
Climate and Weather
Dubai has a desert climate, with slightly cooler weather in the mountains to the east. The summer runs from May to September. Temperatures can reach 35 to 45 °C. In the winter, from October to April, daytime temperatures are between 20 and 30 °C. The sun makes long days everywhere. Occasionally the shimal, the north wind blowing from Siberia, provides a cool or cloudy day.
Plants and Animals
Plants
Wild grasses and the occasional date palm grow in the sandy desert that surrounds the city. Desert hyacinths grow in the sabkha plains east of the city. Acacia and ghaf trees are found in the plains in the vicinity of the Western Al Hajar Mountains. Several indigenous trees like date palm and neem as well as imported trees like eucalyptus grow in the nature parks of Dubai.
Animals
The striped hyena, caracal, desert fox, falcon and Arabian or white oryx are common in the Dubai desert. Dubai is important for the migration of migratory birds. More than 320 species of migratory birds pass through the emirate in spring and autumn. More than 300 species of fish can be found in the waters of Dubai.
---
Sources
Elmar Landeninformatie
CIA - World Factbook
BBC - Country Profiles
Last updated November 2023
Copyright: Team
The World of Info