BURKINA FASO
Vacations and Sightseeing

Basic information
Official language
French
Capital
Ouagadougou
Area
274.200 km²
Population
21,497,096 (2021)
Currency
West African CFA franc (XOF)
Web
.bf
Code.
BFA
Tel.
+226

Vacations and Sightseeing
For Burkina Faso, you must first visit the website of the Ministry of Foreign Affairs for the current state of affairs in this country. A number of sights are described below.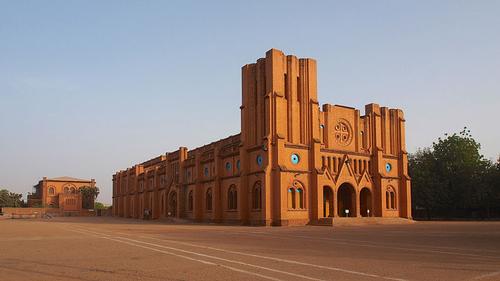 Ouagadougou Cathedral Burkina FasoPhoto: Sputniktilt CC 3.0 Unported no changes made
Ouagadougou is the capital of Burkina Faso. Visit the Ethnographic Museum, which contains a significant collection of Mossi artifacts. The city is the center of the many Mossi kingdoms. Other museums are the National Museum in the Lycee Bogodogo and the Snake Museum in the Collège de la Salle. Witness the ceremony with traditional costumes and drums at the Moro-Naba Palace every Friday morning. the cathedral is also worth a visit.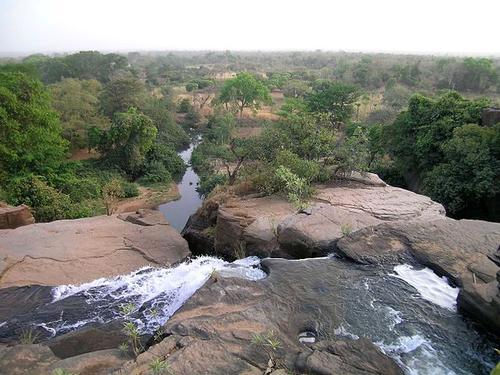 Waterfalls Karfiguela Burkina FasoPhoto: C Hug CC 2.0 Generic no changes made
From Ouagadougou, you can make excursions to a small artificial lake 18 km. to the north. Pabre, an old Mossi village, is a short distance from a large reservoir to the north of the city. On Sabou, you can see crocodiles up close. The national parks and reserves are the best places to view wildlife. South of Ouagadougou, near Po, is a game reserve with a large population of elephants, antelopes, monkeys, baboons and warthogs. The Karfiguéla Falls are a series of waterfalls along the Komoé River in southwestern Burkina Faso. They are located about 12 km northwest of Banfora and are a major tourist attraction in Burkina Faso.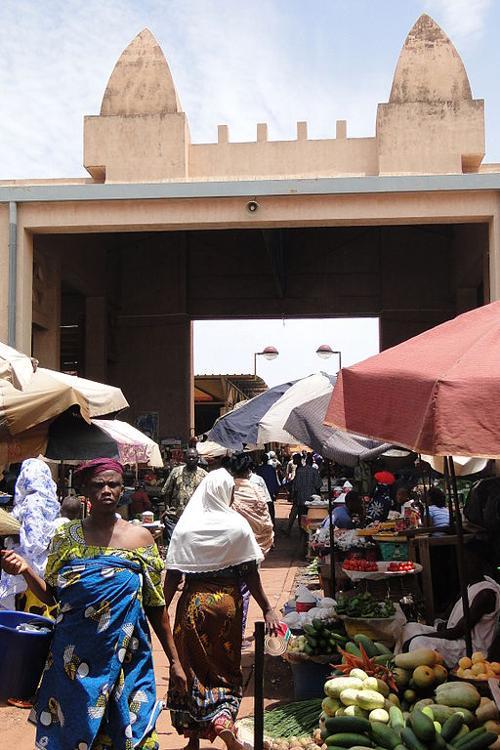 Market Bobo-Dioulasso Burkina FasoPhoto: Adam Jones Ph. D CC 3.0 Unported no changes made
Discover the attractive streets and bustling market, the Grand Marche, of Bobo Dioulasso, the largest city inhabited by the Bobo people. Other attractions include the Musee Provincial du Houët with regional relics, arts and crafts, and the Grande Mosque in the Kibidwé district.
---
Sources
Elmar Landeninformatie

CIA - World Factbook

BBC - Country Profiles
Last updated May 2023
Copyright: Team
The World of Info