VIETNAM
Plants and Animals


Cities in VIETNAM
Plants and Animals
Plants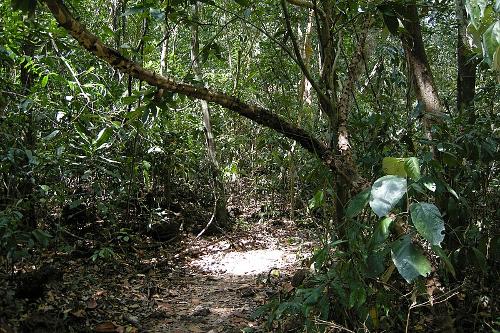 Vietnam rainforestPhoto: Vyacheslav Argenberg CC 4.0 International no changes made
Due to the topographical differences in Vietnam, the country has a wide variety of flora in the mountains, tropical forests and on the plains and plateaus. Especially in the higher areas, the tropical rainforest dominates, which today still covers about 40% of the land surface of Vietnam. The tropical rainforest is home to an incredible number of approximately 7,000 plant species.
Deciduous tropical monsoon forests and savannas occur in the drier parts of Vietnam, along the coast mangrove forests. The marshes of the Mekong Delta and those along the north coast have been largely reclaimed for rice cultivation.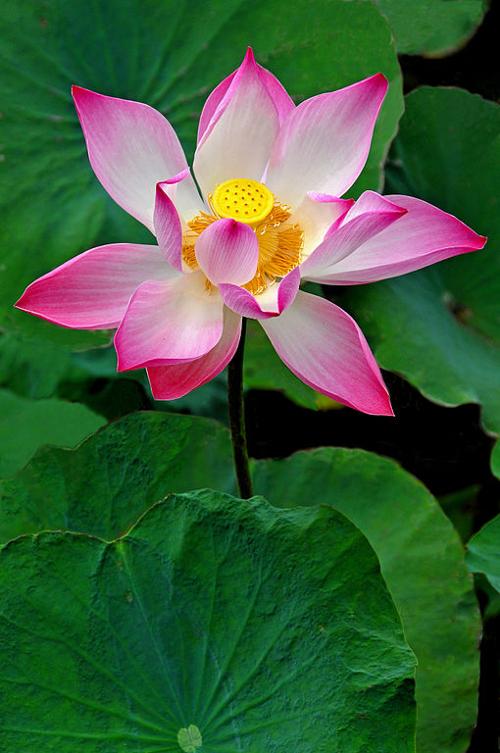 Red lotus, the national flower of VietnamPhoto: Dennis Jarvis CC 2.0 Generic no changes made
The national flower of Vietnam is the red lotus, the national plants are bamboo and rice.
Animals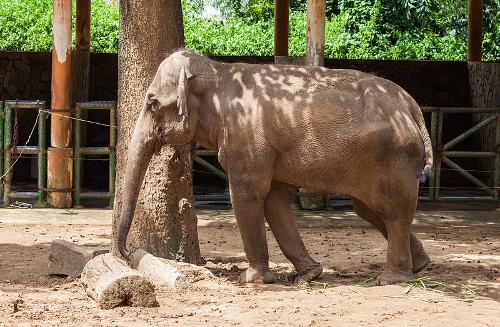 Indian elephant at the Ho Chi Minh City Zoo, VietnamPhoto: Diego Delso CC 3.0 Unported no changes made
The great landscape differences in Vietnam result in a very varied animal world. This belongs to that of Indo-China and consists mainly of the fauna of the Asian tropical rainforest. The most famous representatives of the 270 mammal species are tiger, Indian elephant, deer, rhinoceroses and a number of monkeys such as the langur or helman, macaque, rhesus macaque and gibbon.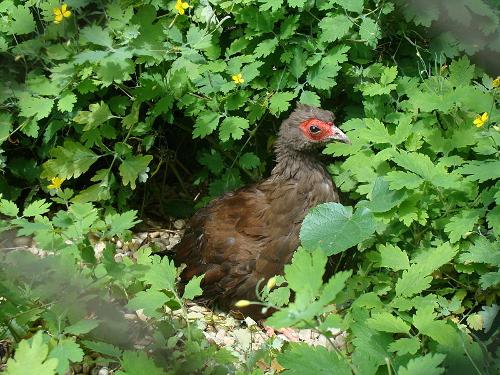 Edward's' Pheasant, VietnamPhoto: Thaisk CC 3.0 Unported no changes made
Different animal species have a limited distribution, mostly within Vietnam; The kouprey, a very rare wild buffalo species, is thought to have been virtually extinct, while certain slender monkeys are becoming increasingly rare. Javan and Sumatran rhinos have both probably already been exterminated. Endangered species include tiger, leopard, black bear, serow (a mountain goat), douc langur and the Indian elephant.
Vietnam has nearly 800 bird species, including storks, herons, pheasants (including the Edwards' pheasant, which were believed to be extinct in Vietnam), hornbills and peacocks.
Vietnam is home to 180 species of reptiles, including many snake species, including pythons, cobras and the highly poisonous krait.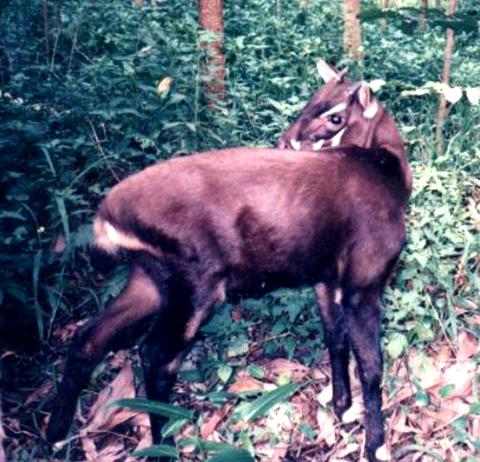 Saola VietnamPhoto: Silviculture CC 3.0 Unported no changes made
Vietnam is one of the few countries in the world where unknown species are still regularly discovered. In the rainforest of Vu Quang (along the border with Laos, northwest of Vinh), an oryx-like animal, the "saola", was caught about ten years ago. Since then, more mammal species have been discovered, including a giant coin yak.
In 2007 it became known that scientists had discovered a large group of very rare gray shin cloths (Pygathrix cinerea). The group consists of 116 animals, but it is believed that the group consists of about 180 monkeys. The gray shin cloths were first observed in 1997.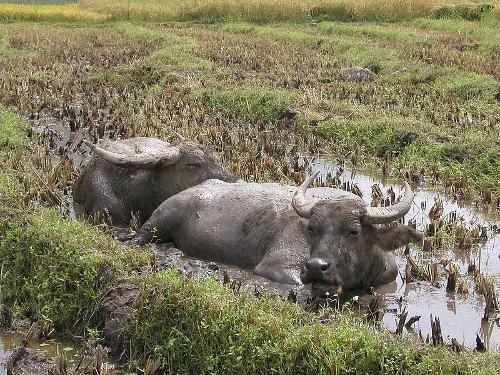 Carabao, national animal of VietnamPhoto: Brian Snelson CC 2.0 Generic no changes made
The national animal of Vietnam is the carabao or water buffalo and symbolically the Vietnamese dragon.
---
Sources
Krücker, F.-J. / Vietnam
Elmar
Paulzen, H. / Vietnam : mensen, politiek, economie, cultuur, milieu
Koninklijk Instituut voor de Tropen
Peterse, L. / Vietnam
Gottmer/Becht
Te gast in Vietnam
Informatie Verre Reizen
Vietnam
Cambium
Vietnam
Lannoo
Wulf, A. / Vietnam
Het Spectrum
CIA - World Factbook
BBC - Country Profiles
Last updated November 2023
Copyright: Team
The World of Info