QATAR



Geography and Landscape
Geography
The Emirate of Qatar or Qatar (Arabic: Dawlat al-Qatar) is a peninsula on the eastern side of the Arabian Peninsula, jutting out into the Persian Gulf.
The total area of the country is 11,437 km2. Qatar is about 160 kilometers long and 50 to 80 kilometers wide. The total coastline is about 700 kilometers long. Qatar borders Saudi Arabia (60 km) to the south, the Gulf of Bahrain to the west and the Persian Gulf to the north and east.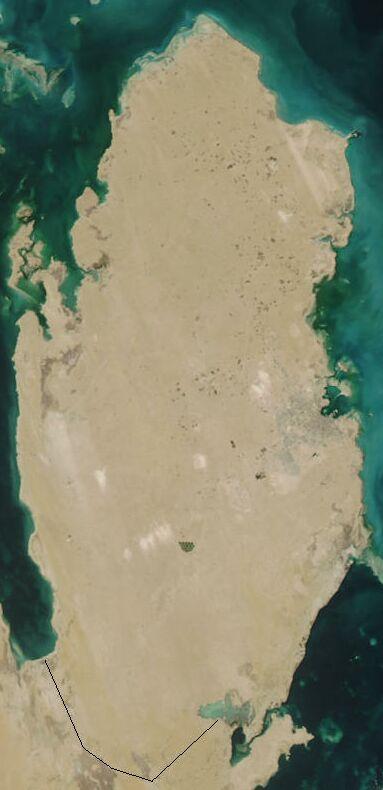 Qatar Satellite photoPhoto: Public Domain
Landscape
Qatar is a barren desert area with karst phenomena in the calcareous areas. Artesian springs occur along the coasts. To the south are the salt marshes or sabchas of al-Amra. The island is fairly flat with a few ridges in the west. The highest point in Qatar is Qurayn Abu al Bawl at 103 meters. In the southeast of the country there are spectacular dunes that can reach a height of 60 meters.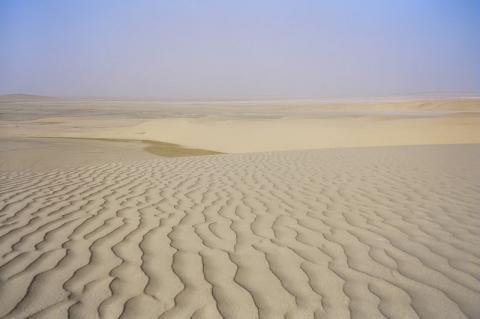 Desert landscape QatarPhoto: Diliff in the public domain
---
Sources
Robison, G. / Bahrain, Kuwait & Qatar
Lonely Planet
Whetter, L. / Live & work in Saudi & the Gulf
Vacation Work
CIA - World Factbook
BBC - Country Profiles
Last updated November 2023
Copyright: Team
The World of Info