EGYPT
El Gouna

El Gouna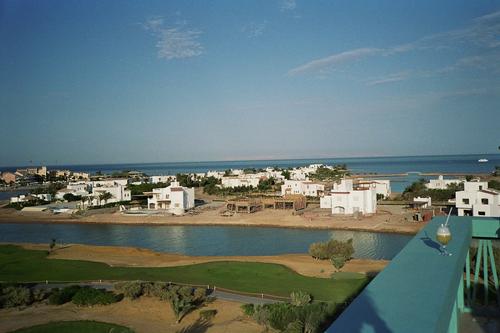 El GounaPhoto: Ilonamay CC 3.0 Unported,no changes
El Gouna is also called "the Venice of Egypt". The seaside resort is built on several islands, which are all connected by bridges. Everywhere you go the sky-blue water flows and that really gives a holiday feeling. El Gouna is therefore all about holidaying. The place was established in 1989 and today is home to hundreds of hotels, resorts and apartments.
Location
The Egyptian resort is located on the east coast of Egypt on the Red Sea, about 30 kilometers north of Hurghada. The hinterland of El Gouna consists of desert, mountains and is very inhospitable. You can make various excursions from El Gouna to discover this beautiful landscape. Along the coast of Egypt you will come across some larger and smaller towns that are worth a visit.
Weather
In principle there is a desert climate in El Gouna, but because the place is located on the Red Sea, the temperature is often a bit more pleasant than inland.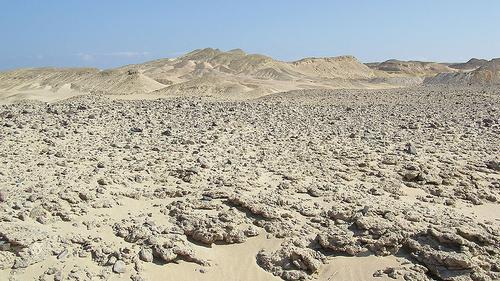 Desert near the Red SeaPhoto: P.R. Binter in the public domain
In the summer months the temperature can reach well into thirty degrees, while in winter it does not get much colder than fifteen degrees. It hardly ever rains in El Gouna, so you can sunbathe here all year round. All the more so because the temperature of the Red Sea remains above 20 degrees all year round. So here is the ideal climate for a holiday full of sun, sea and sand.
History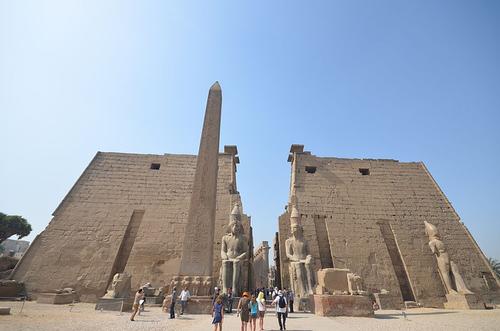 Temple at Luxor Photo: Omar Shawk CC 3.0 Unported no changes made
The history of El Gouna is quickly told. It is a completely new city and was founded in 1989. The history of the country of Egypt is particularly fascinating and is described here.
Sights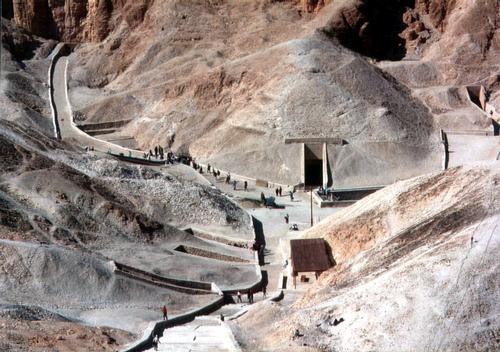 Valley of the Kings is a popular excursion from El GounaPhoto:Peter J. Bubenik CC 2.0 Generic no changes made
El Gouna is completely newbuild, so cultural attractions are not abundant here. However, you can make a trip on the Nile from El Gouna. You have to take a few days for this, but it is defenitely worthwhile. Take a look at the cradle of ancient Egypt and visit cities such as Luxor and Aswan. In the Valley of the Kings in Luxor, you will be amazed by the grandeur of the ancient Egyptian civilization.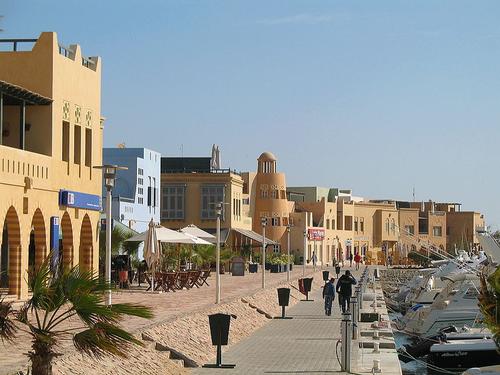 El Gouna PromenadePhoto: Marc Ryckaert CC 2.5 Generic no changes made
There are also some sights in El Gouna itself. For example, there is a museum about the ancient Egyptian civilization. Here you will find various pieces from antiquity, so you get a nice overview of all the highs and lows in the long history of the country. In addition, you can visit an aquarium in El Gouna, where you can take a look at the exotic underwater world of the Red Sea without diving.
Tips
The underwater world of the Red Sea is very impressive. You can rent diving equipment, book courses or take lessons with certified diving institutions everywhere. Many hotels and resorts also offer this service. The underwater world of the Red Sea is world famous for its colorful coral, its exotic fish species and its enormous variety of other aquatic animals.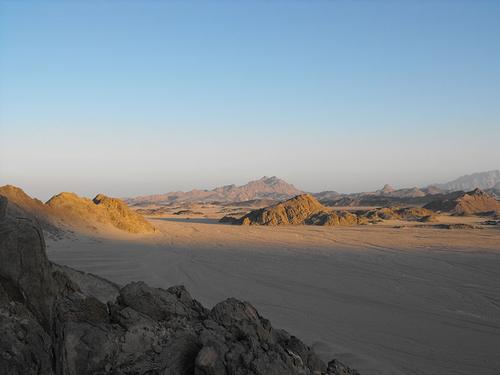 Sunset desert near the Red SeaFoto: Krückstock CC 3.0 Unported no changes made
Also book an excursion to the interior for a day or night. You can view the impressive sand dunes by camel, jeep or quad or drive further into the mountains. In addition, you will see a breathtaking starry sky during an overnight stay. Due to the lack of clouds, light and air pollution, you see many more stars here than in the UK. Definitely worth it.